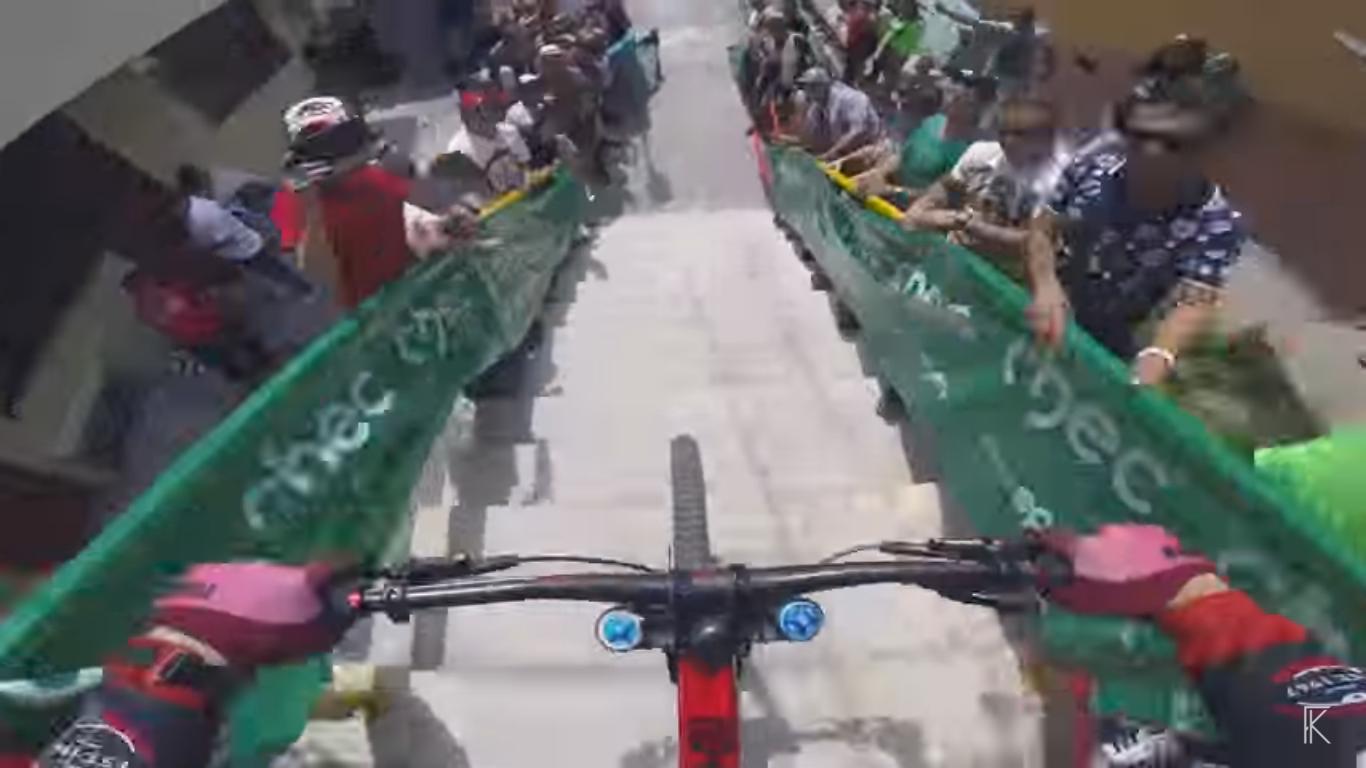 Screenshot from the YouTube channel Phil Kmetz MTB

Phil Kmetz is a BMX athlete who likes to put GoPro's hover is head and we thank him for that!
In the video of this extreme urban bike race filmed in Colombia, we can see the rider racing down a lot of stairs and launch ramps. Unfortunately he did not win the race, probably because of his fall...