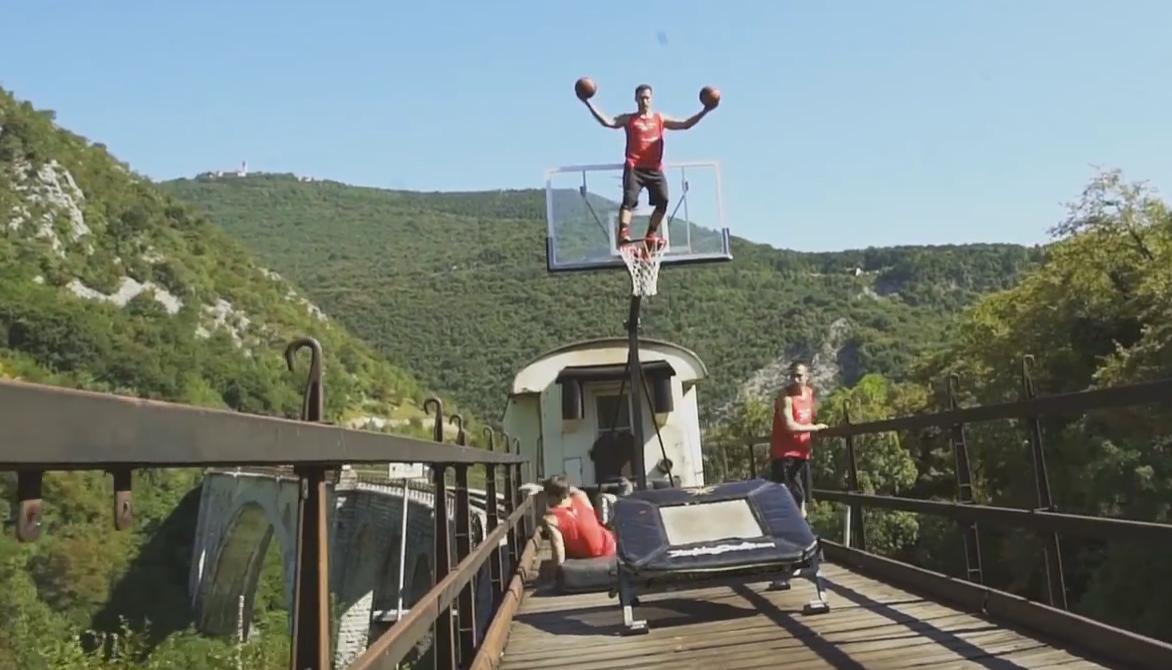 Screenshot from the YouTube channel Dunkin Devils

To be honest I first thought that this had to be fake. Who would throw a basketball game, jump on trampolines or juggle with basketballs on top of a moving train?!
Titled "Extreme Basketball Freestyle Slam Dunks on Speeding Train", this video really keeps its promises. Set up by a crew of crazies from Slovenia named Dunkin Devils, the production was made to celebrate the 110 year anniversary of the Bohinj Railway.
What's your favorite part?