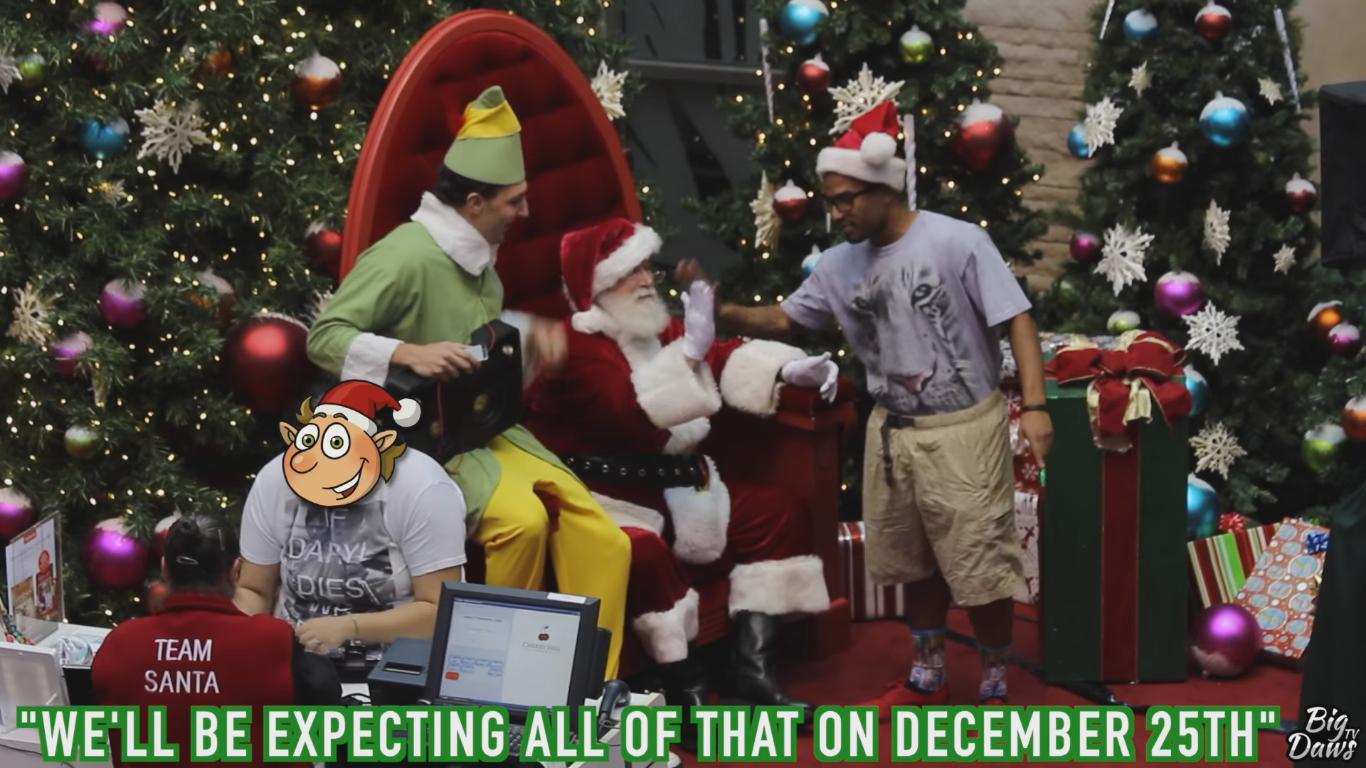 Screenshot from the YouTube channel BigDawsTV

Mall Santas comes with Christmas, but this big bearded guy probably experienced the most hilarious performance of the seasonal job.
BigDawsTV is a youtuber known for his pranks and also more recently for his rapping videos through a nerd character called Ernie's and a friend of him.
In this video we can see the couple of friends rapping in front of Santa Claus who listens carefully at every word they sang about what they're asking for Christmas....
Know he has to deliver!