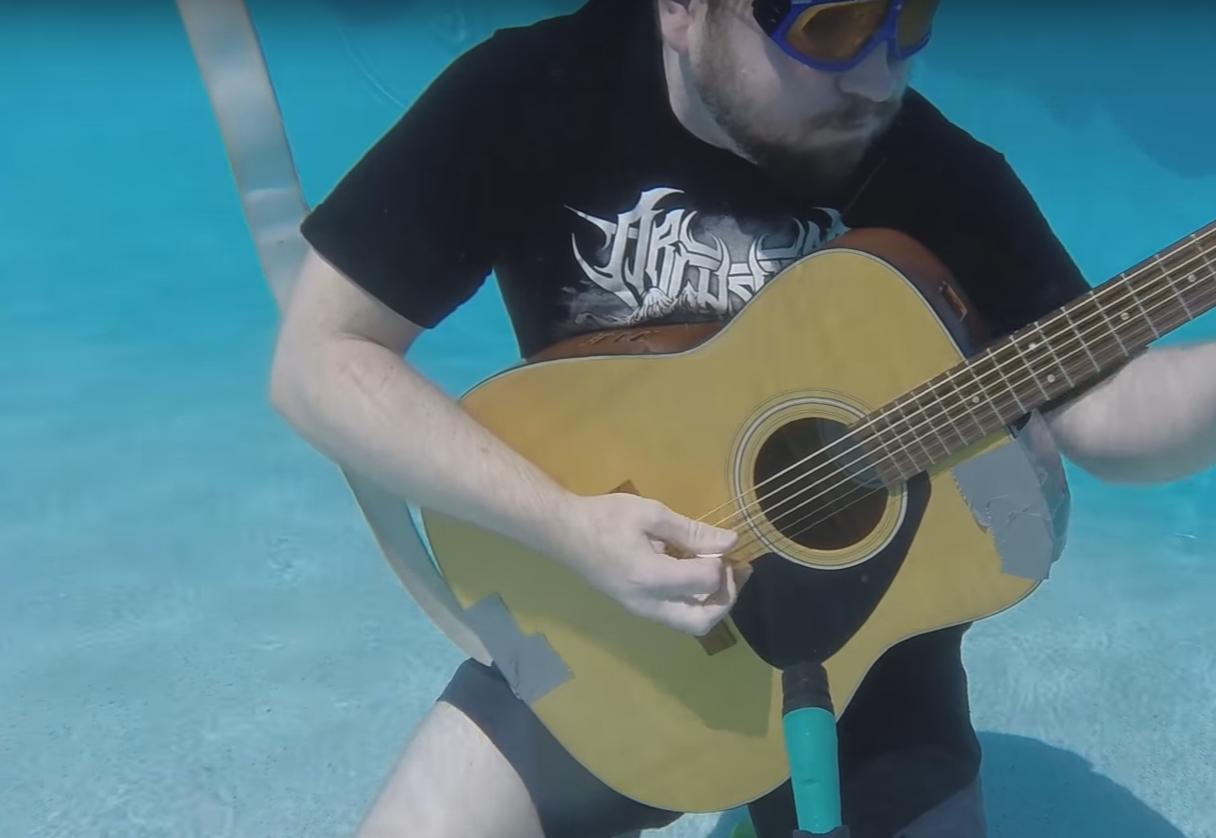 Screenshot from the YouTube channel Gear Gods

Another one of those question you probably never asked yourself: Can you play guitar underwater? Well, the guys over at Gear Gods wanted to find out!
There were not a lot of ways to test that out: he jumped in the water with his guitar, set up a microphone and started playing. And yep, it actually worked.