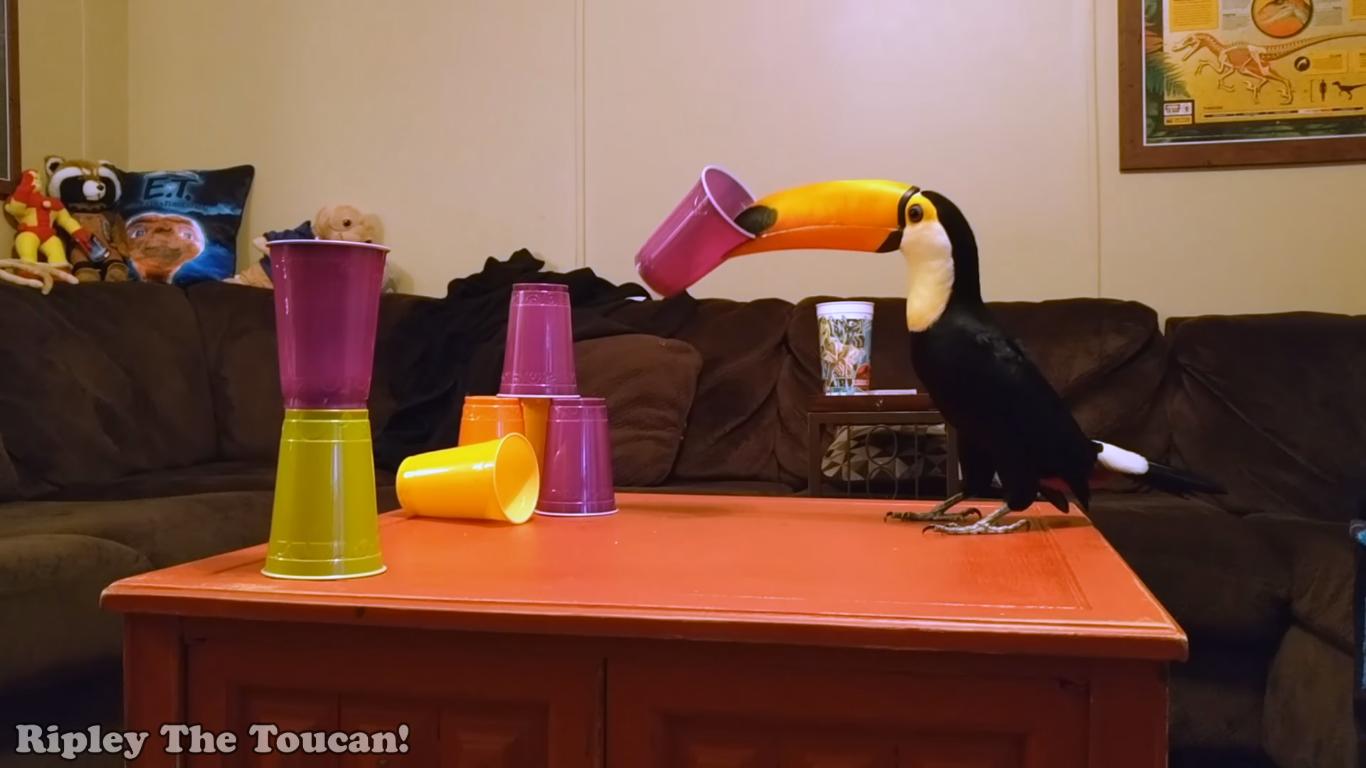 Screenshot from the YouTube channel Ripley the Toucan

We see lots of dogs an cats on the Internet, but not a lot of birds! Here is Ripley the Toucan playing with plastic cups displayed as towers on a table.
Just wondering what's on his mind while he makes the mess...