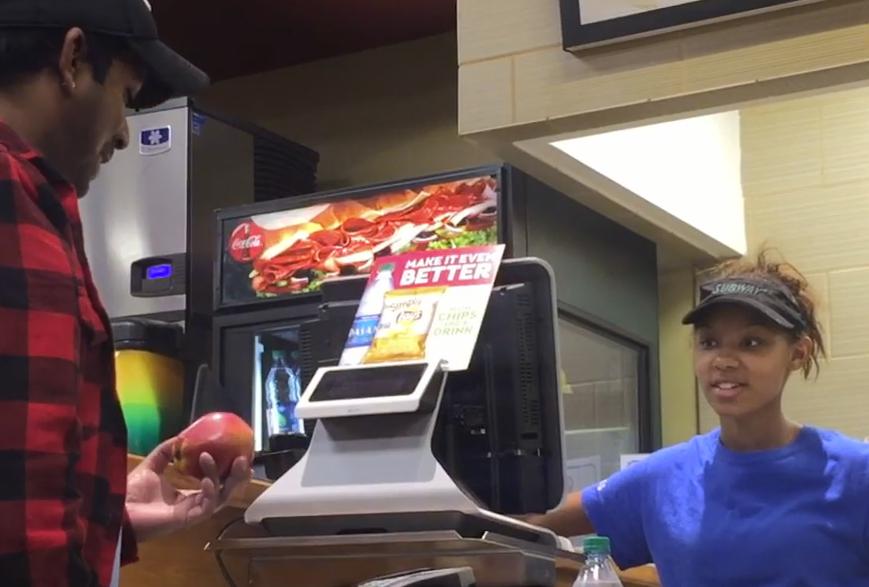 Screenshot from the YouTube channel MagicofRahat

Those McDonald's and Subway employees minds where blown away by a simple prank involving Apple Pay.
The magician MagicofRahat made the cashiers think that he just paid his order with an apple. A real apple. The trick was quite straight forward: he just had an Apple Watch hidden on his wrist ready to pay with...