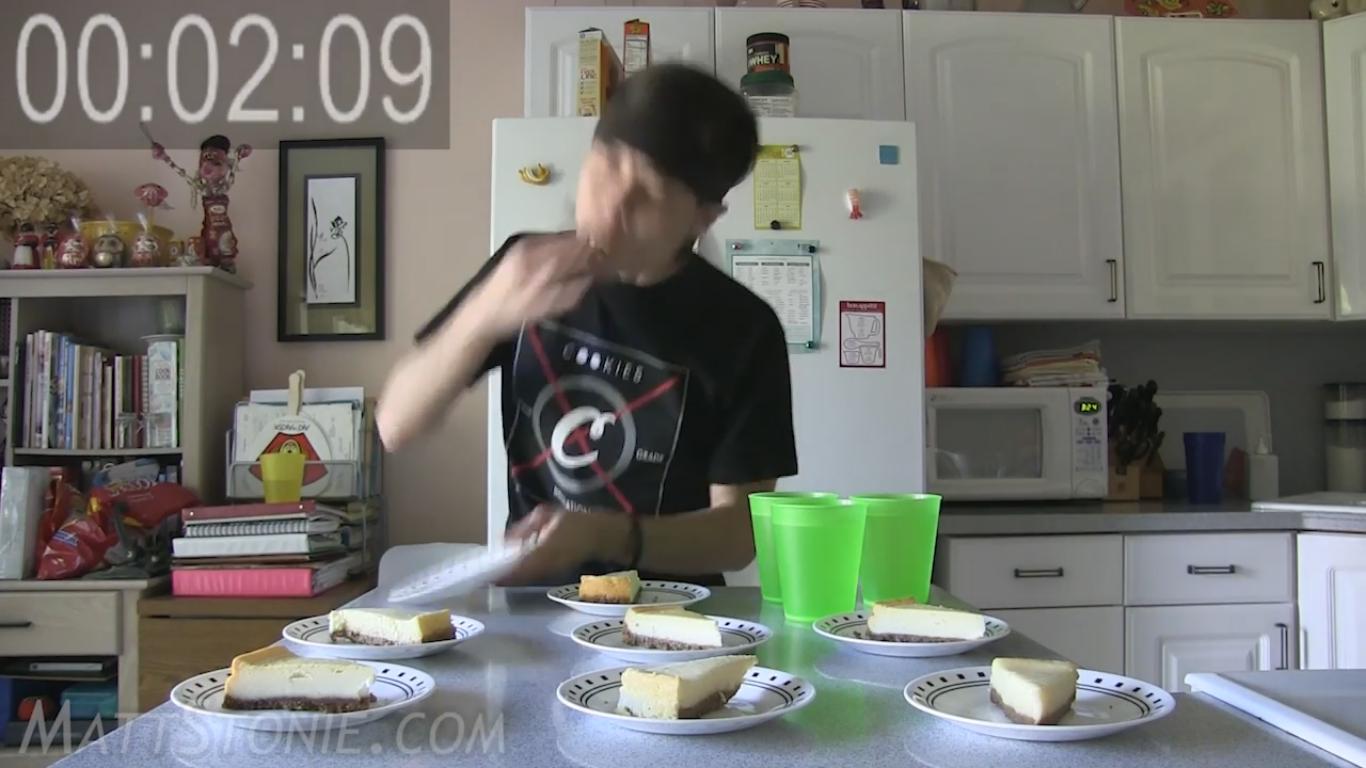 Screenshot from the YouTube channel Matt Stonie

You feel guilty about this sugary desert you had earlier? Watch this!
Matt Stonie is one of the few big YouTuber that make a living filming themselves while eating food. But not just food, an extreme amount of it.
This time, he had to eat the maximum number of cheesecake slices in 60 seconds. He made it with 13 of them, counting a total of 5,300 calories...