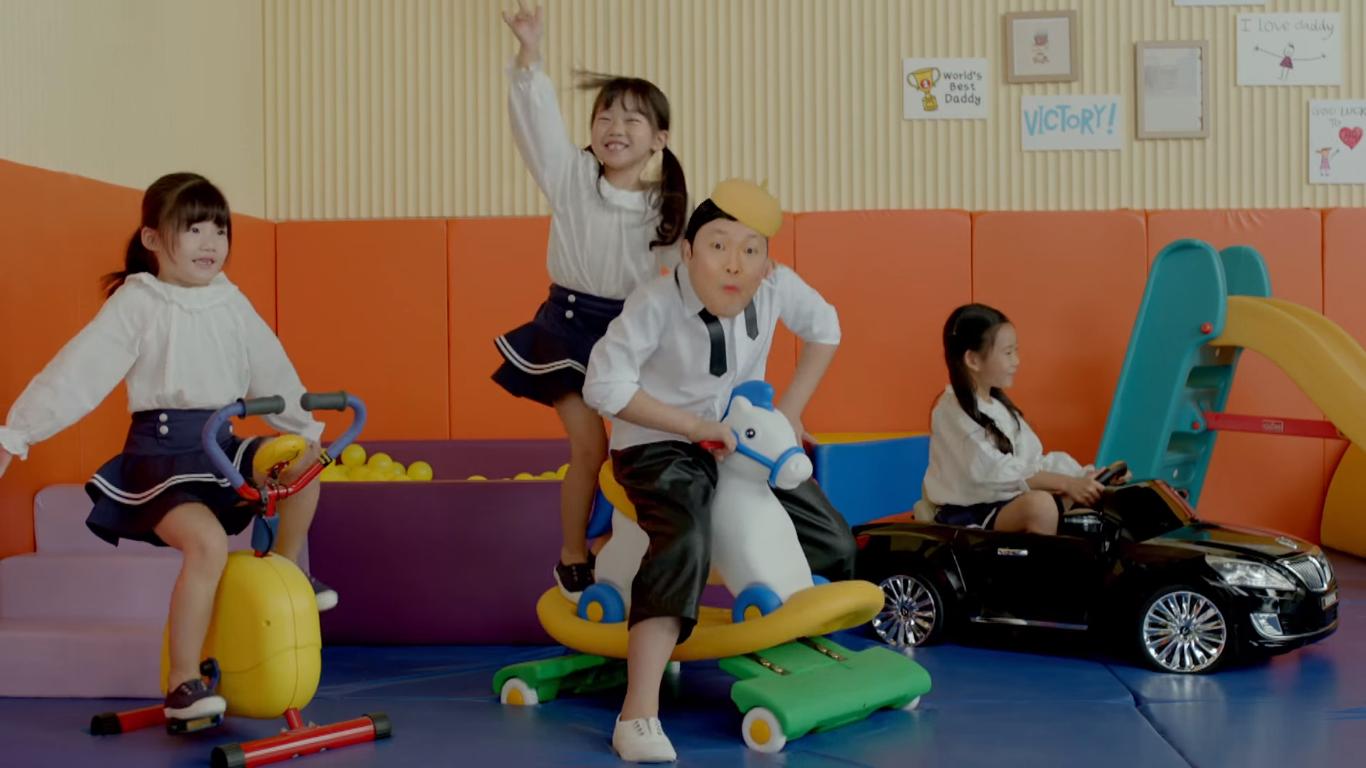 Screenshot from the YouTube channel officialpsy

The new song of PSY called Daddy keeps the exact same codes that made his song Gangnam Style a success, with maybe more electronic beats.
The music video published earlier today which reveals the new song Daddy of the famous Korean pop singer already passed half a million views in just a few hours.
So, what do you think? Is this the new Gangnam Style?