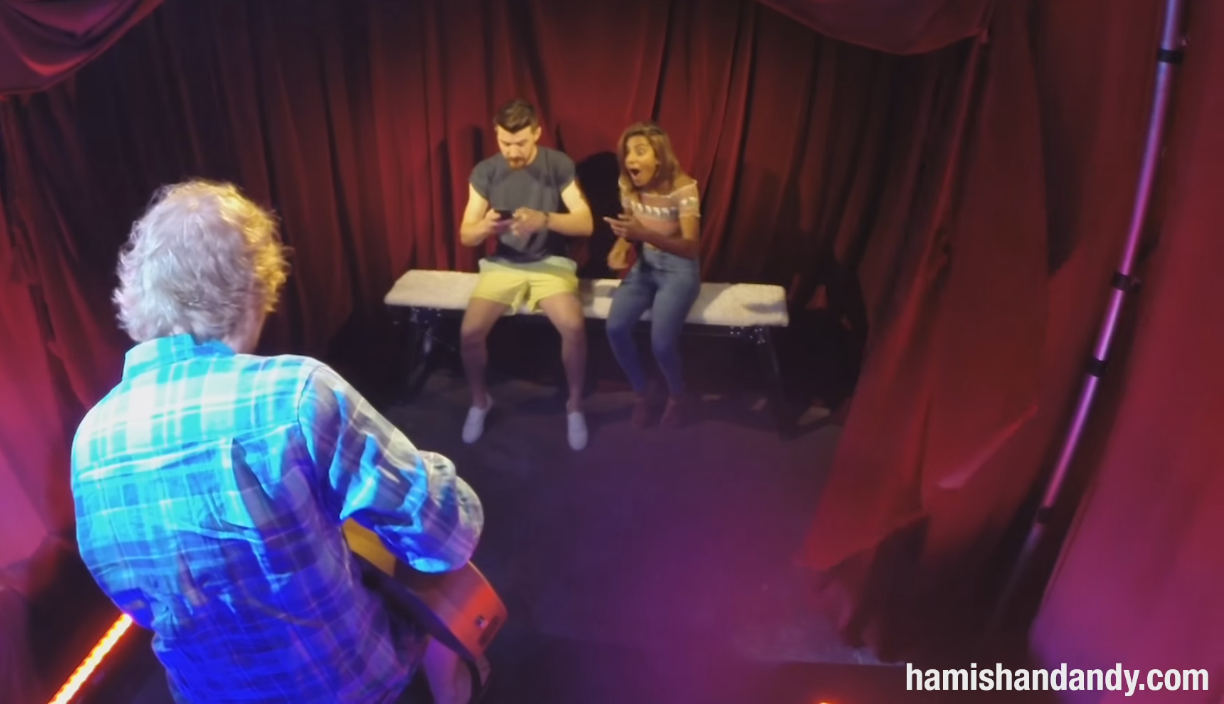 Screenshot from the YouTube channel Hamish & Andy

If you were able get a private gig from Ed Sheeran for just $2 I'm sure you'd say yes. But in this case, almost everybody turned down the offer.
The reason for that is that the way people were told about it was not quite reassuring. They were asked randomly by a kinda creepy guy in front of a dodgy looking venue if they'd like a $2 peep show from Ed Sheeran.
In several hours, only a handful of people were convinced to get in and got the time of their life when they saw the singer on the room singing for them for 30 seconds. "That's the best $2 f ****** I've ever spent" said one of them.
The whole thing was an experiment set up by the Australian radio hosts Hamish & Andy.
How would you have reacted?