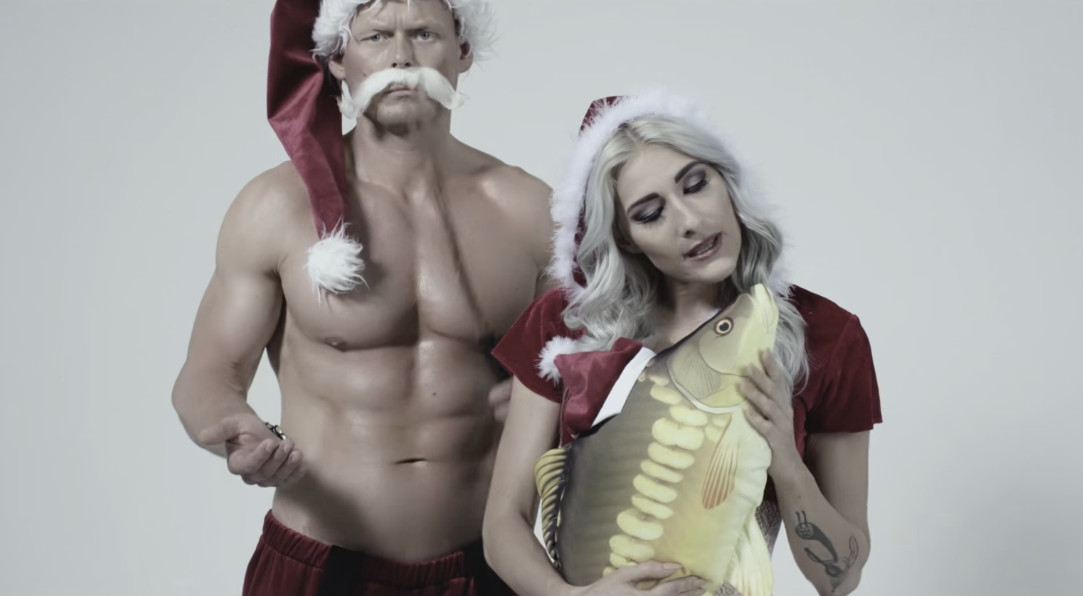 Screenshot from the YouTube channel Maja Koman

Well, I don't know if this video is a cooking show or just a look at what's happening in Santa's workshop. The main reason for that is because this song is in Polish and beside the title that can be translated to "I love carp", I can hardly understand anything of what's going on here.
The Polish singer Maja Koman just released the music video for her song Kocham Karpia, and it matches every criteria of something that might go viral in the next days and weeks.
Good luck not getting stucked with this in your head, you're warned.