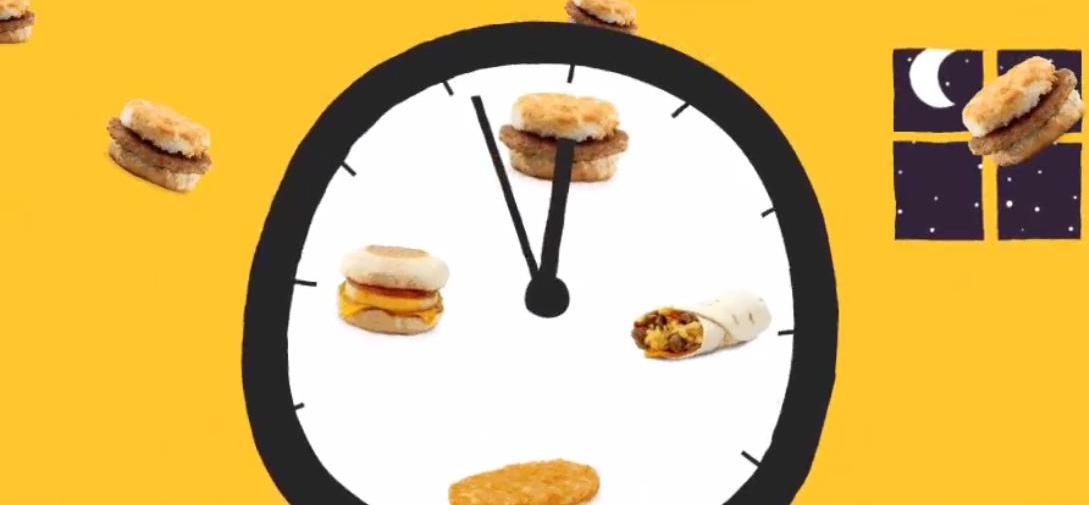 Ever woke up too late for a breakfast from McDonald's? This won't happen again!
The fast food chain announced earlier today that they are kicking the hour limits in which they serve breakfast.
A well done marketing campaign! The hashtag #AllDayBreakfast will trend the whole day...


It doesn't matter how we did it, what's important is that it's here. #AllDayBreakfast Now, join the celebration. pic.twitter.com/62flgZnRcn

— McDonald's (@McDonalds) October 6, 2015
When you don't have to set your alarm before 10:30am because #AllDayBreakfast. pic.twitter.com/Z7eMS9Z0Dh

— McDonald's (@McDonalds) October 6, 2015


And as you would expect, this turned out to be the breaking news on Twitter.
Everybody had something to say about that!
#AllDayBreakfast, WHAT'S GOOD?

— IHOP (@IHOP) October 6, 2015
McDonald's All day Breaky is Starting to Roll out OMFG #mcdonalds #alldaybreakfast https://t.co/jc5e5yl8nL

— ΛLBY (@AlbyPlays) September 19, 2015
Imagine how different 'Big Daddy' would've been had Sonny/Julian been at McDonald's on 10/6/2015! #AllDayBreakfast pic.twitter.com/TMOjYXxIgX

— Good Morning America (@GMA) October 6, 2015
#AllDayBreakfast breakfast turn up @McDonalds!! pic.twitter.com/oAHysAPuau

— LORD LEGEND (@LORDxLEGEND) October 6, 2015
McDonald's #AllDayBreakfast is the best thing that's ever happened

— Augustin Song (@TheAsianRants) October 6, 2015


But in the end, do whatever you want, I won't be the one eating breakfast in a fast food.