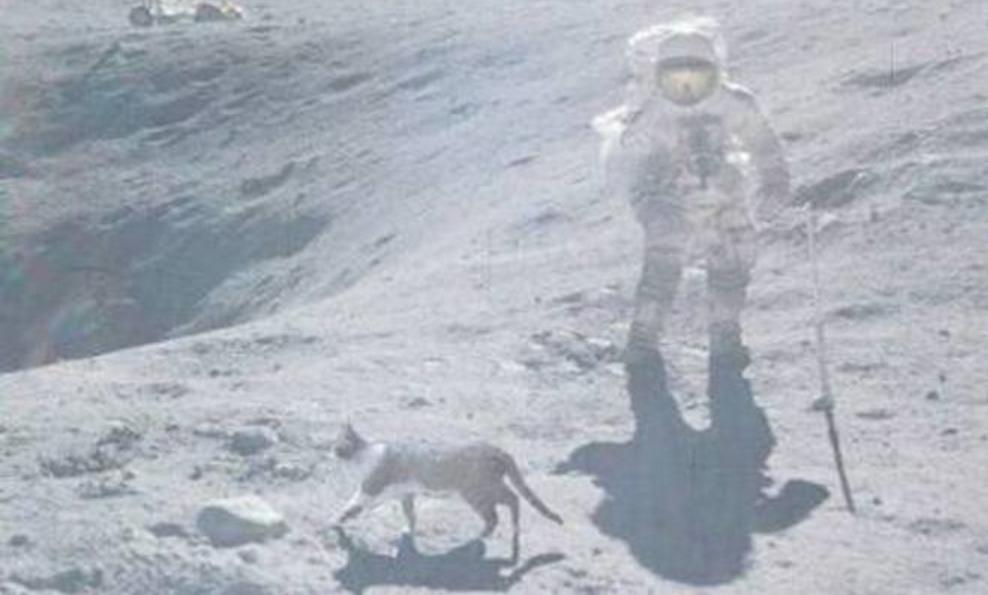 People can't stop joking about space, and it's hilarious.
This story started tonight on the midnight show, and people are still playing along with the hashtag #NewSpaceFacts
Happy birthday @neiltyson, we got you a hashtag! Tonight we're playing #NewSpaceFacts. Play along! https://t.co/9qOIckjfWD

— @midnight (@midnight) October 6, 2015


Here are my favorites!
The destruction of the Death Star was an inside job by The Empire. #NewSpaceFacts @midnight pic.twitter.com/t4bqyiKqPe

— jon (@Haymaker710) October 6, 2015
GOP will completely suspend NASA funding unless agency agrees not to distribute contraceptives on other planets #NewSpaceFacts @midnight

— lancegould (@lancegould) October 6, 2015
When you wish upon a star, it dies. #NewSpaceFacts @midnight

— Traci Loper (@TraciLoper) October 6, 2015
The matrix is real and a 12 year old boy is running it. #NewSpaceFacts @midnight

— Amy (@bunnyhugger75) October 6, 2015
#NewSpaceFacts @midnight The universe, unlike twitter, has an edit function known as Black Holes. All the bad the stuff goes there when hit.

— Muttley Matt (@Ti_FusedCynic) October 6, 2015
#NewSpaceFacts The moon actually broke up with Earth because she needed space. @midnight

— ⚾️Joey (@sharpestspoon) October 6, 2015
That awkward moment when you realize that Red Bull has a better space programme than your nation... #NewSpaceFacts pic.twitter.com/NUBaXEvQBn

— Gordon Heliotrope (@GordoHelio) October 6, 2015
Jupiter used to be the same size as Earth until it started eating at McDonald's #NewSpaceFacts @midnight

— HashWee (@ItsMeAshleyWee) October 6, 2015
Absolute Zero is the temp where all atoms stop. It's also the equivalent of all the Kardashian talent combined. #NewSpaceFacts @midnight

— Brandon Cloud (@theclobra) October 6, 2015
Somewhere there is a planet identical to us in every way, except that they use "figuratively" incorrectly. #NewSpaceFacts @midnight

— T (@digitalb21) October 6, 2015
@midnight Turns out, Saturn's rings are made of rock candy #NewSpaceFacts

— Will Hutchings (@TheCrazedSpruce) October 6, 2015
Wi-Fi discovered on Mars. #NewSpaceFacts

— Larry501 (@Lyrique501) October 6, 2015
The first moon landing had to be reshot because a cat kept wandering onto the set #NewSpaceFacts @midnight pic.twitter.com/8izPgZa9Iq

— Richard Hine (@richardhine) October 6, 2015