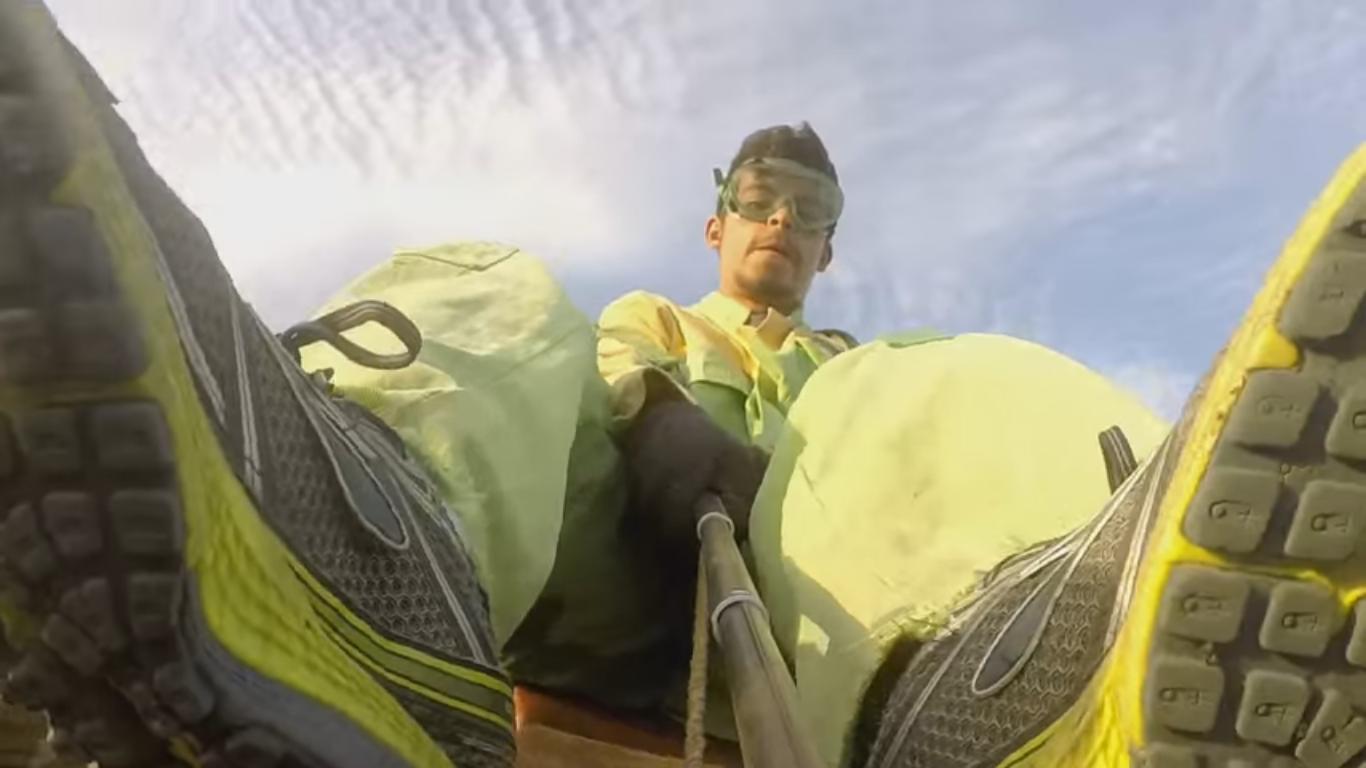 Screenshot from the YouTube channel Nicholas Trahan

And here he goes faster than lava! The Cerro Negro located in Nicaragua hasn't seen an eruption since 1999 so the only chance he had to burn himself was with the friction while sledding down.
This guy just rides what seem to be a homemade sledge down the volcano. And while filming himself with a camera on a selfie stick, he also eats some ashes on the way.