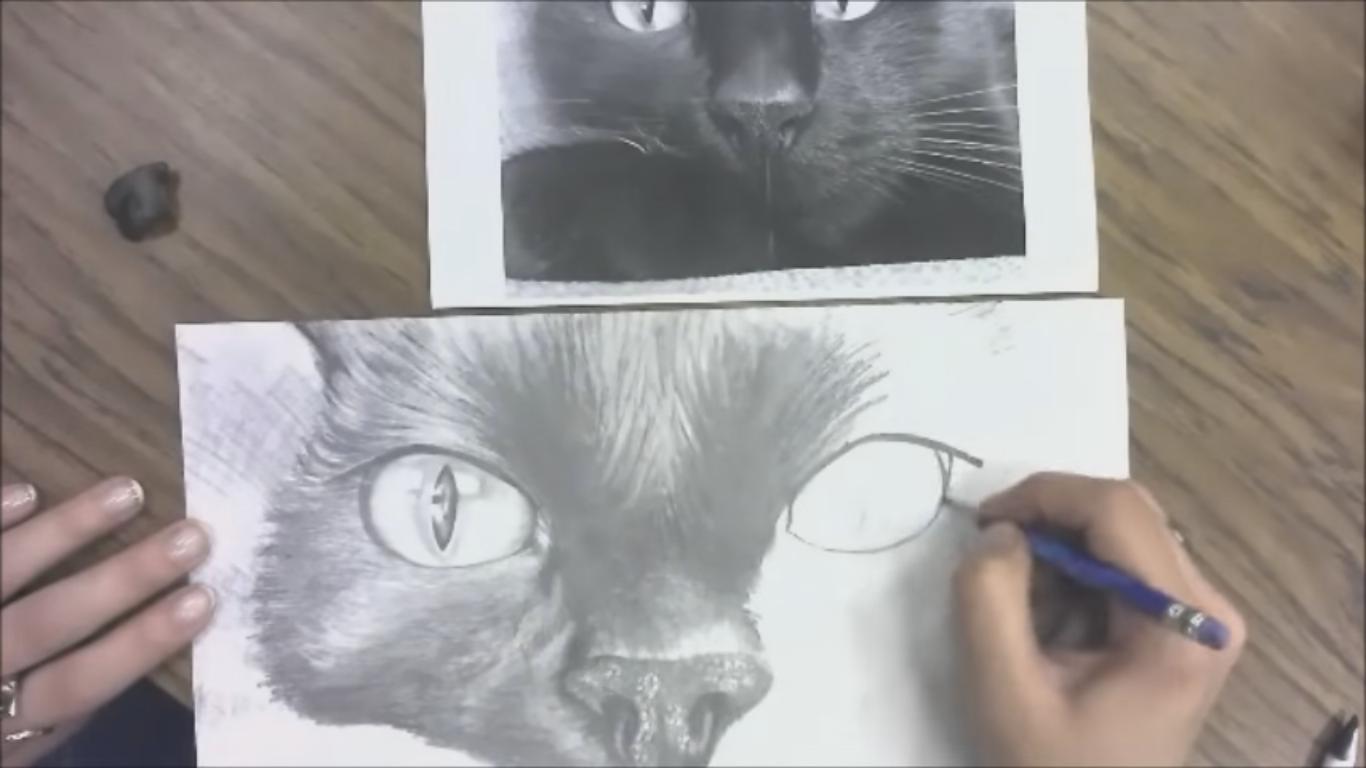 Screenshot from the YouTube channel Brittany Sutton

It still happens that we come across real talents when browsing YouTube. This is one of them.
This drawing was made by Brittany Sutton, who released the process of drawing the cat portrait in a short timelapse. We also call this speed drawing.
Everything was made with pencils.