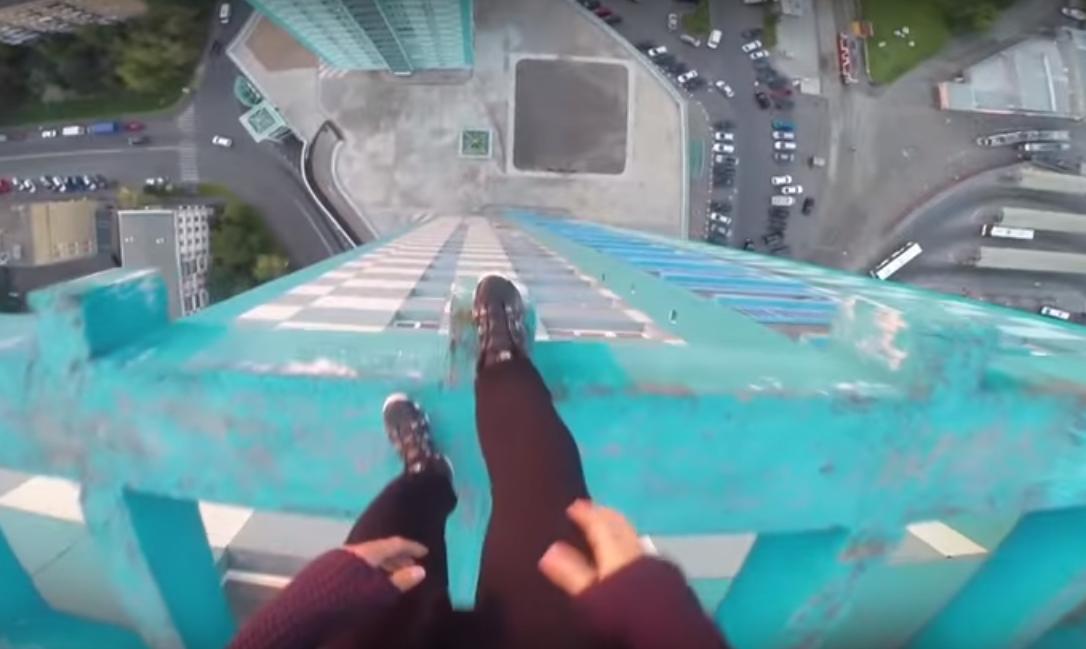 Screenshot from the YouTube channel JukinVideo
Nope, nope and nope. This is insane. It's not the first time we share people doing crazy things on buildings but this time it's really hard to watch.
These Russian daredevils live life on the edge by hanging out on the overhangs of the skyscraper and doing crazy stunts. I think I'll safely stick to watching Netflix all day instead.
PS: This video not an original upload and we did not manage to find more information about the origin of the video (author, release date...). If you do know more about it, please leave those details in the comments section below.