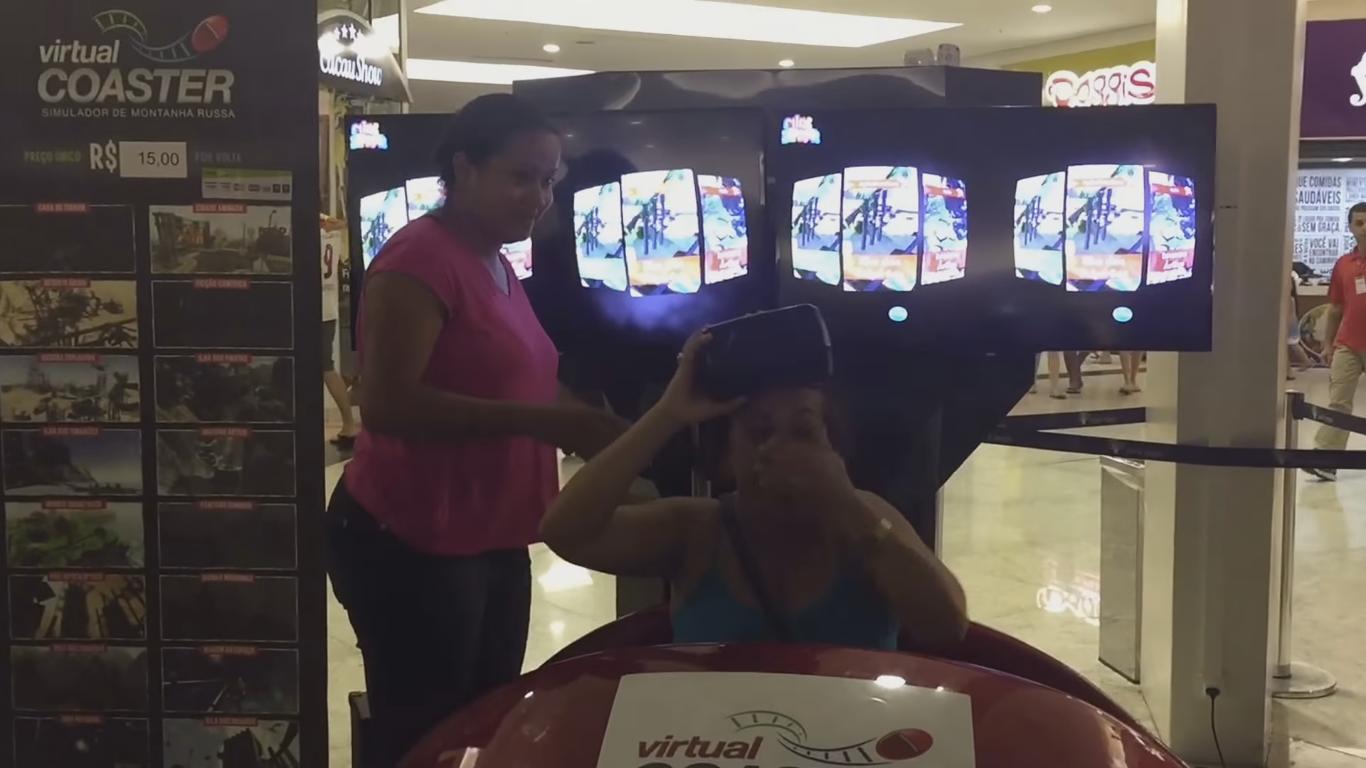 Screenshot from the YouTube channel Felipe Costa

A son filmed is mother testing a Virtual Reality experience in a mall in Portugal.
She sits in a wagon while enjoying a ride on a roller coaster with the Oculus Rift and just starts screaming loudly multiple times during the session, attracting many people round the stall.
The son filmed the whole thing, and the woman even got acclaimed in the end.