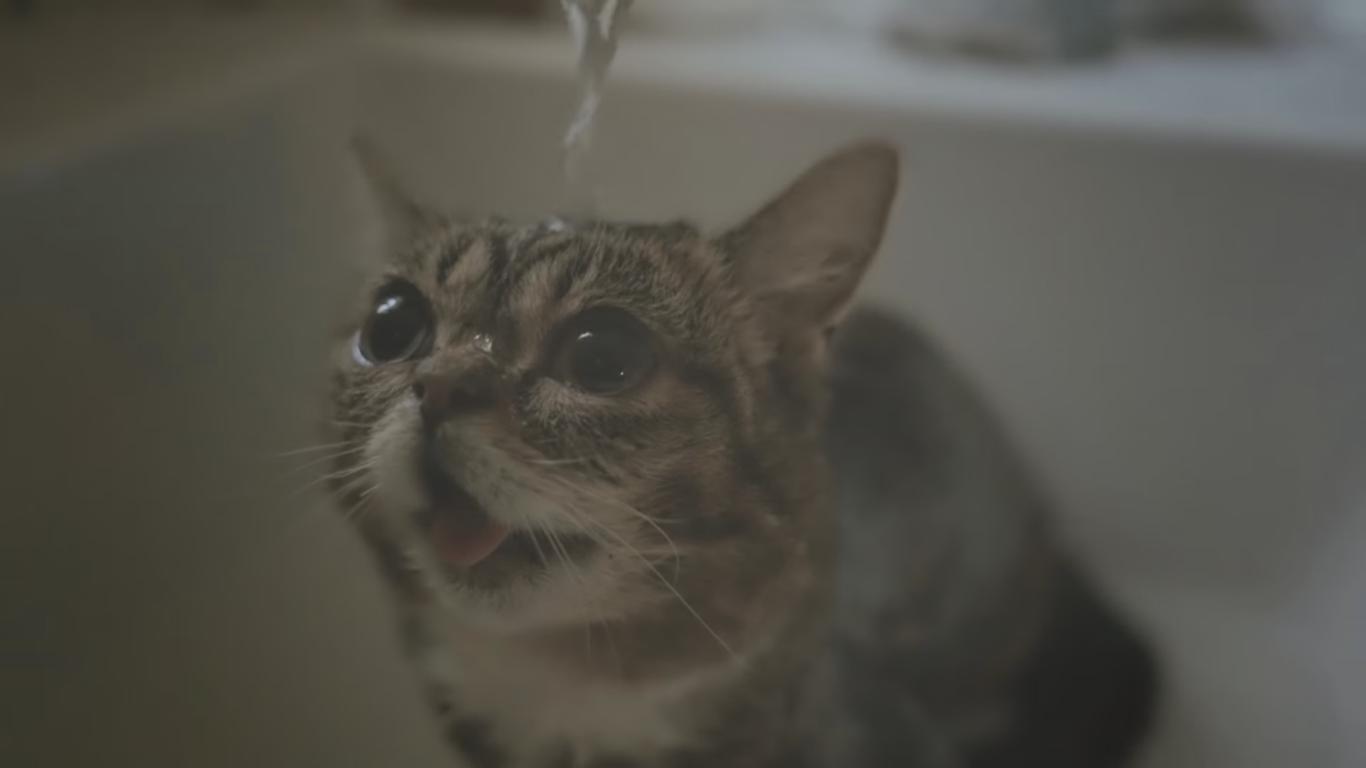 Screenshot from the YouTube channel Lil BUB

Life isn't always easy for cats, especially for Lil Bub. His body particularities that makes him look to funny looking and cute are also preventing me from grooming himself like other cats do.
But his awesome owner thought about everything. Since forever, he has to give the famous cat a monthly bath.
This is the first time he documented the process in a video.