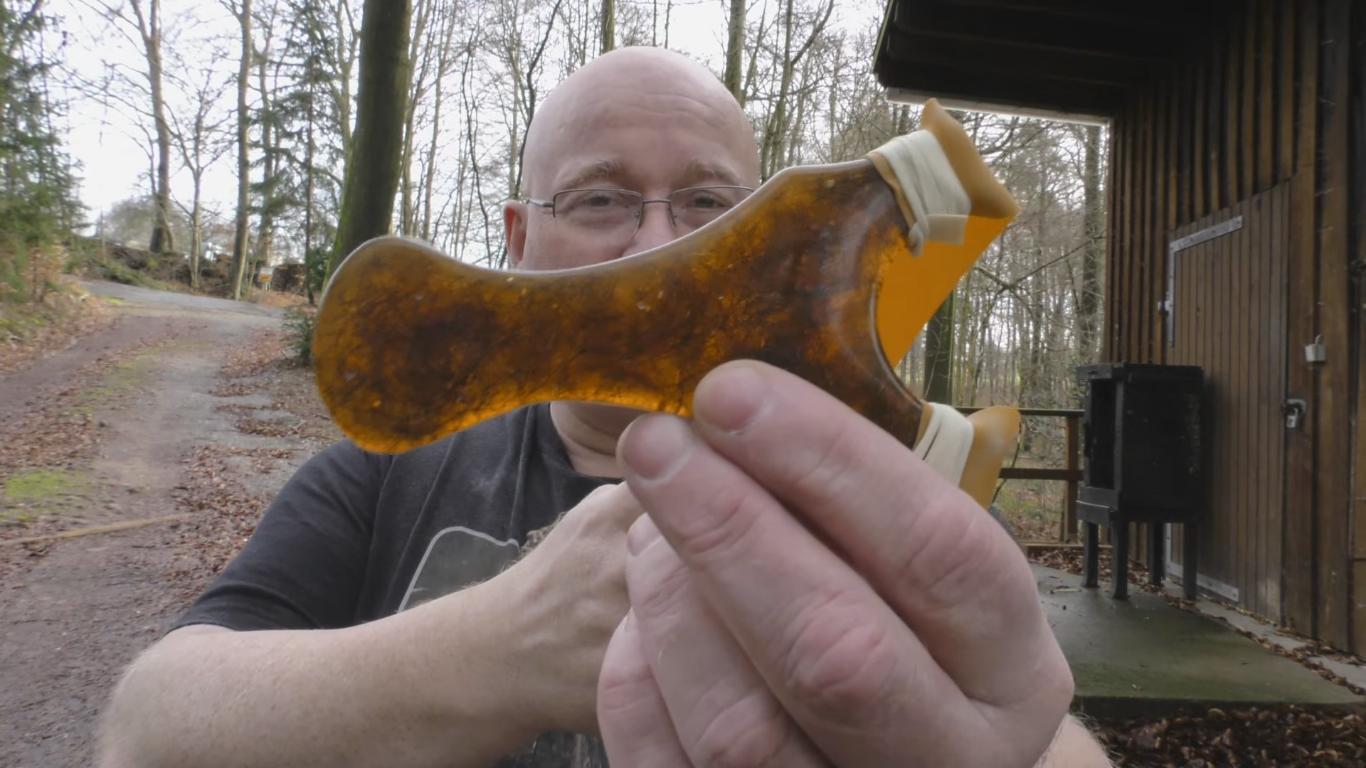 Screenshot from the YouTube channel JoergSprave

Another one of the titles I never thought I'd have to write one day! This guy let his beard grow for just under two month, and when it was time for it to go, he decided to make a weapon out of it.
The video starts with the man shaving with sharp knives. He then molds a slingshot with his facial hair. With a bit of epoxy, the thing was solid as rock.
But it doesn't stop here. The ammo are also made of his beard hair.