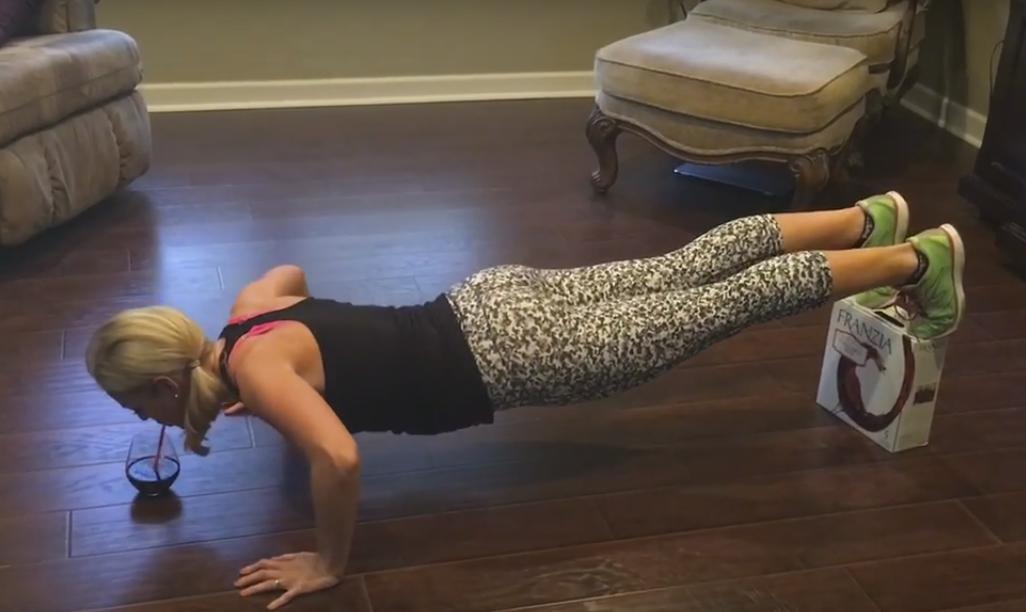 Screenshot from the YouTube channel Megan Vaughan

Not only proving that she can do two things at a time, this woman also managed to combine two of her favorite thing: wine and fitness.
She just drinks sips of the beverage while working out!
While this looks for sure enjoyable, we would like recommend you to do that with water instead.