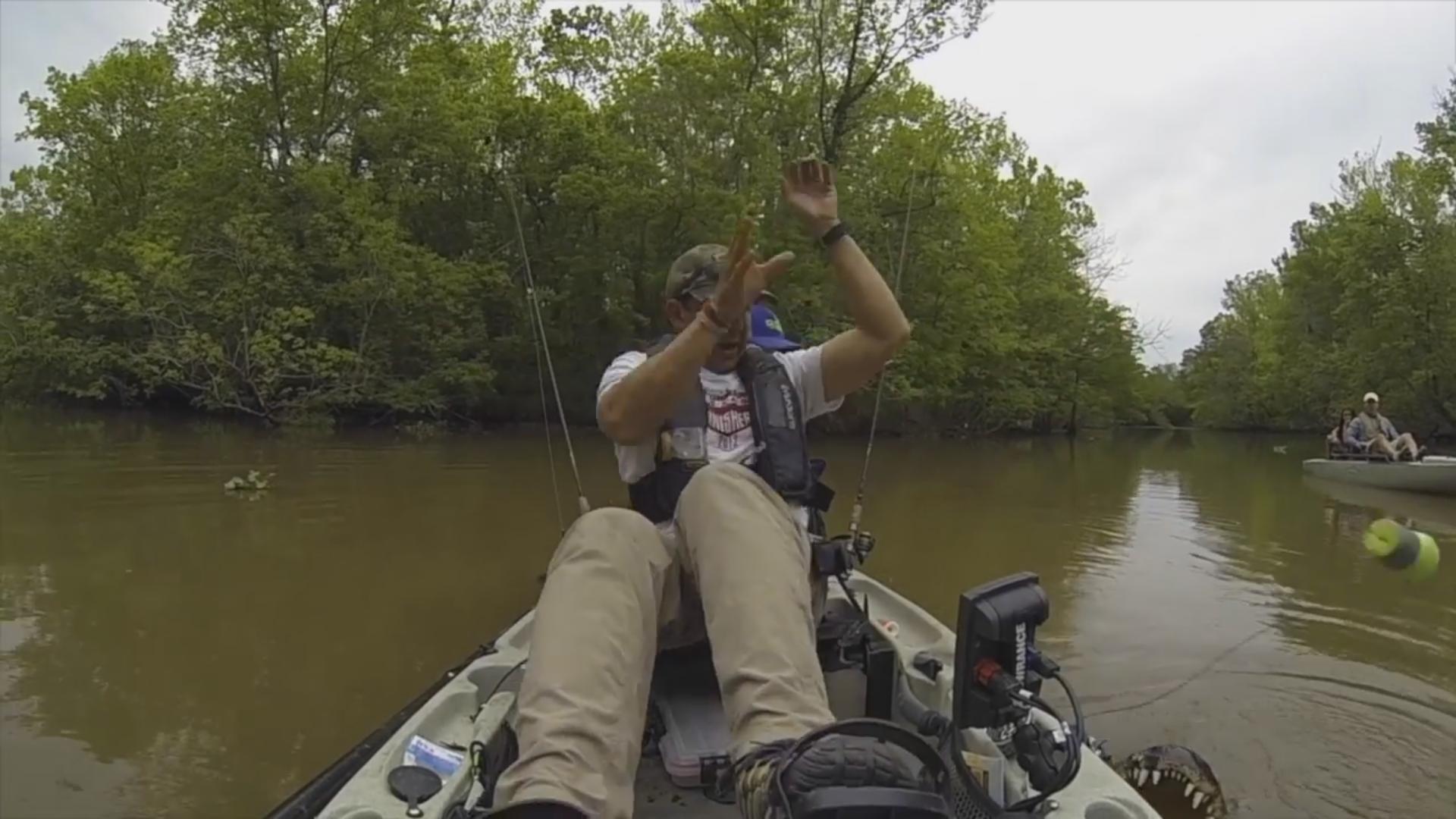 Screenshot from the YouTube channel Lance Burgos

For those you still think that fishing is a pretty boring activity, this story might make you change your mind about it.
The man in the video was camping and kayaking with his kid at the Lake Fausse Point S (Louisana). When on the boat, he pulled a noodle that was standing there and noticed that something was on the other end of the line : "I think we got a catfish dude". NOPE. Not a catfish. Just an alligator.
Seconds later: "OMG, that's a big ass 'gator buddy!".