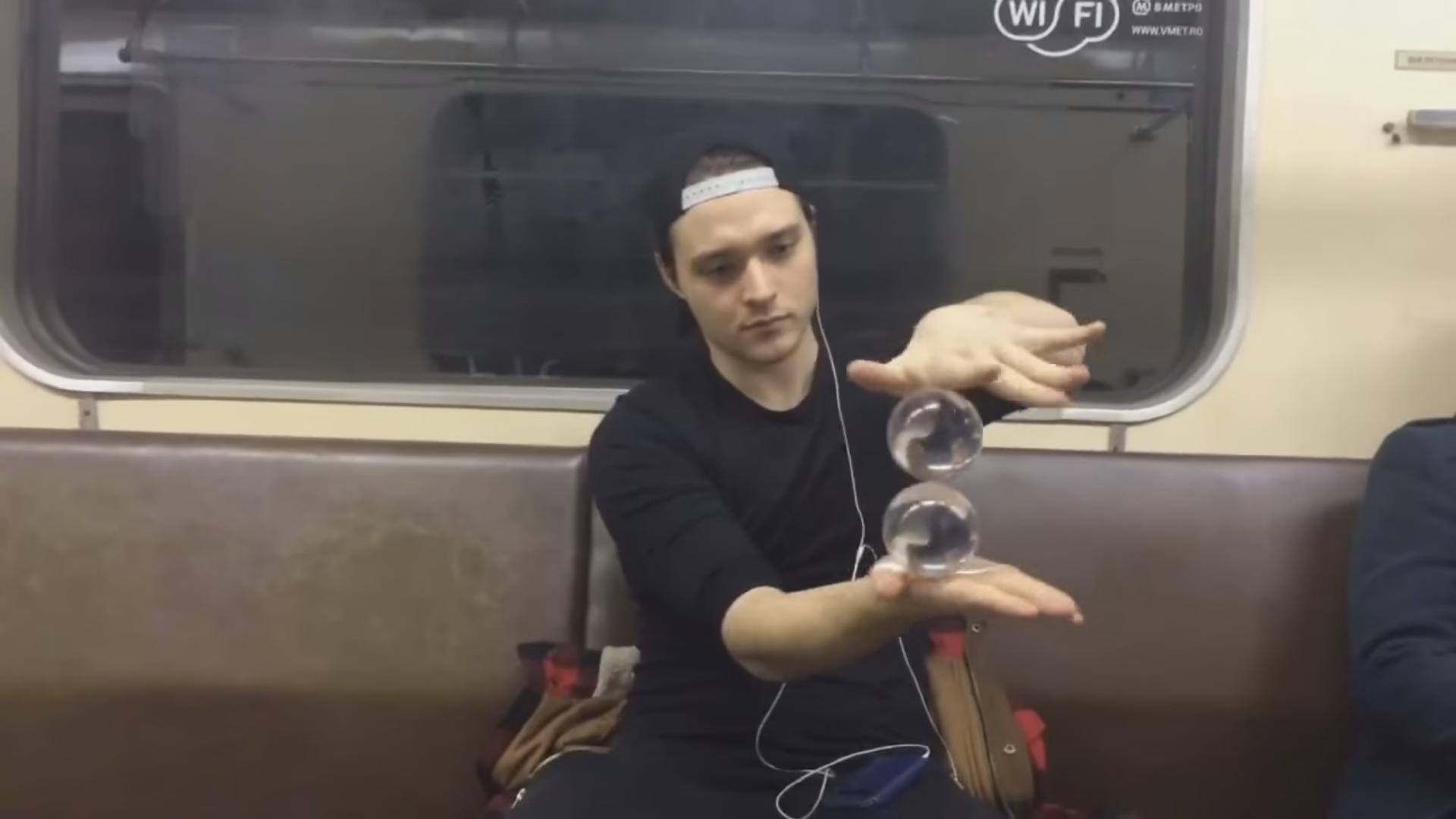 Screenshot from the YouTube channel Konstantin Zvarich

The hand movements are so smooth that it gets almost hypnotizing. This man made quite the show in this Russian train when he started playing with his large and clear balls.
Starting with just one, the talented man quickly escalated the level of his tricks...