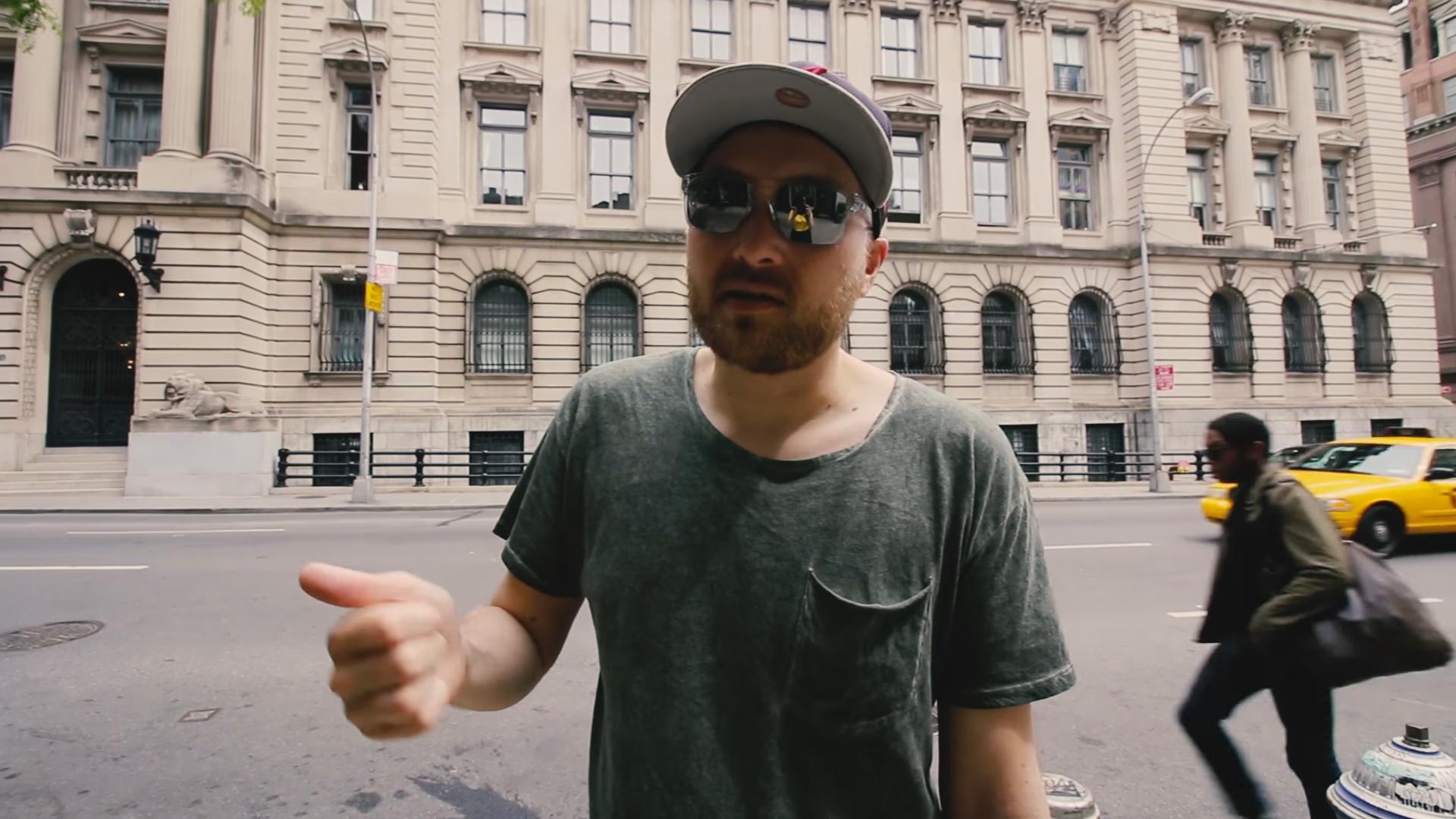 Screenshot from the YouTube channel Arjen Lubach

Definitely not the first time we cover people making music in an unusual ways but this one is particularly good!
The video starts with the artist explaining why he's talking in English (he usually talks in Dutch with his audience) and what he's going to do. He then takes a few minutes to record some sounds and video from the streets of New York City and his hotel lobby.
It's then the whole process of mixing that is showcased, until we can finally enjoy the final result...