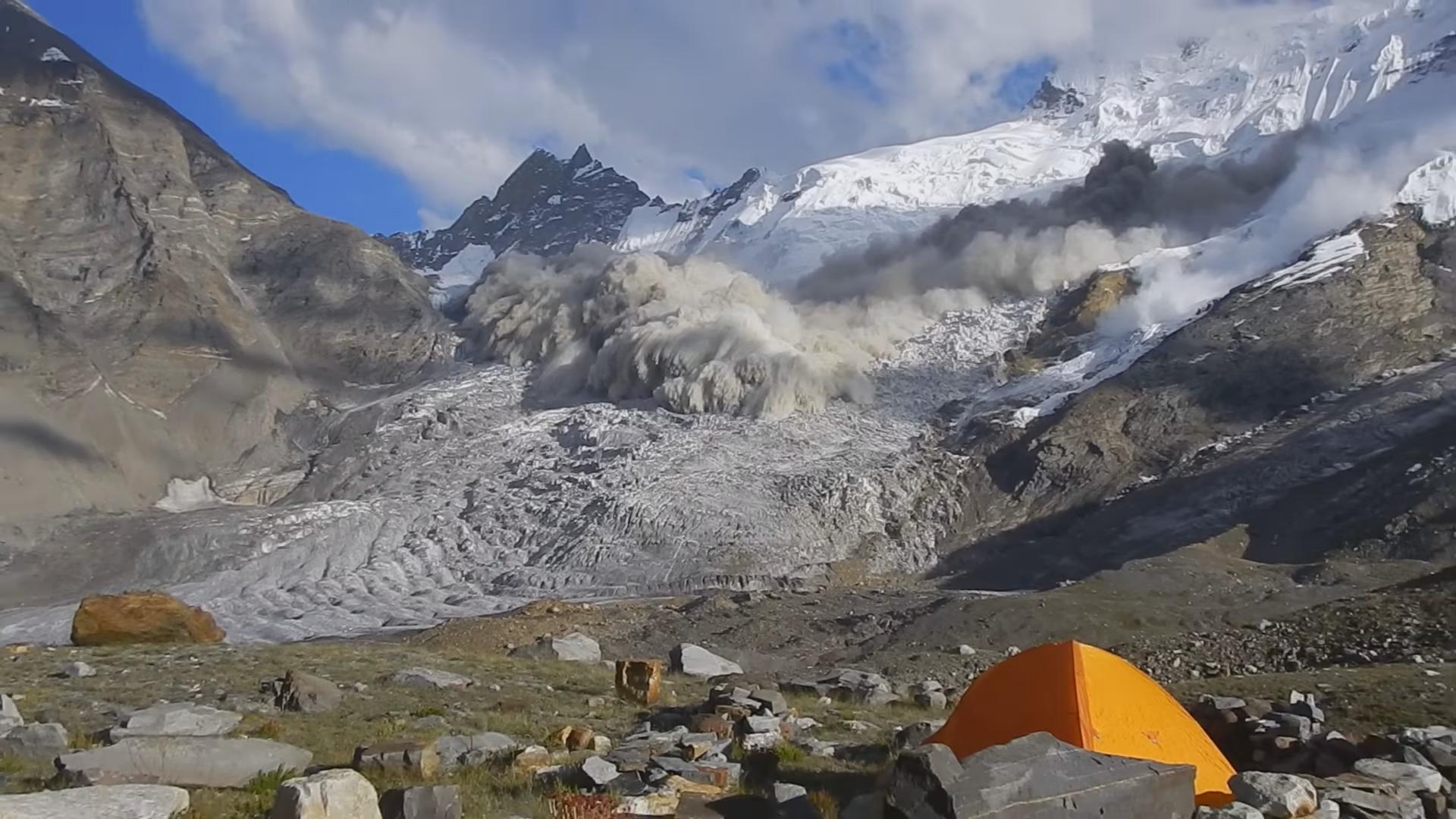 Screenshot from the YouTube channel tmcanoe

They had just set up camp on the north side of Z1 in the Zanskar when the avalanche started.
Witnessing a huge avalanche from so close is definitelly something they'll remember from their trip. Would you mind waking up to this spectacle?
You can follow their adventures on the Instagram account @tmaav.