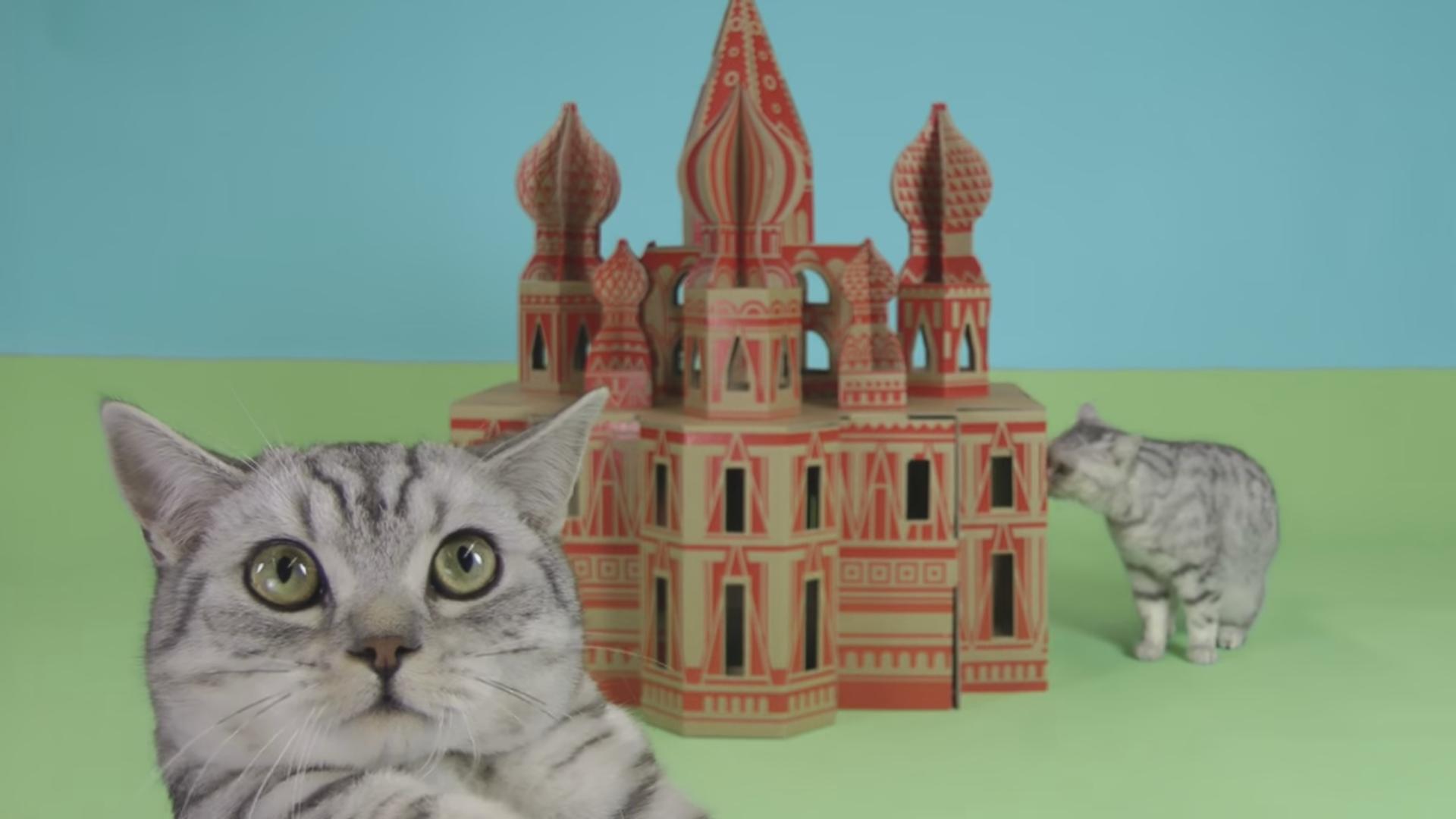 Screenshot from the YouTube channel Poopy Cat

"Let your cat climb the Eiffel Tower". Well, this sounds fun doesn't it?
This company recently launched a kickstarter to fund their set of cardboard landmarks designed to be houses for your cats and other small pets. Their campaign goal has already been reached!