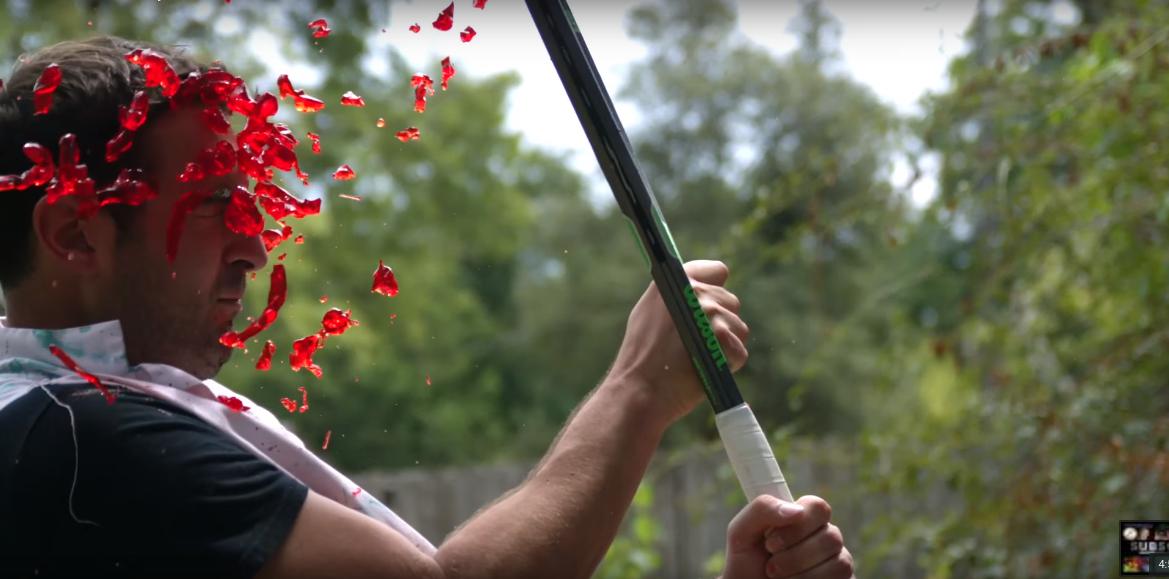 The Slow Mo Guys are back with a new and awesome experience: test what will happen to jelly smashing the strings of a tennis racket. And as you would expect, the outcome is a oddly visually satisfying.
Loads of worm-shaped gluey and colorful pieces of jelly dancing like bubbles in a glass of sparkly water.


The idea originally came from a picture shared on reddit about a month ago and brought to the eyes of the Slow Mo Guys later by some fans. Another great example of youtubers responding to the audience expectations!
What will they slow next? Give some ideas in the comments!