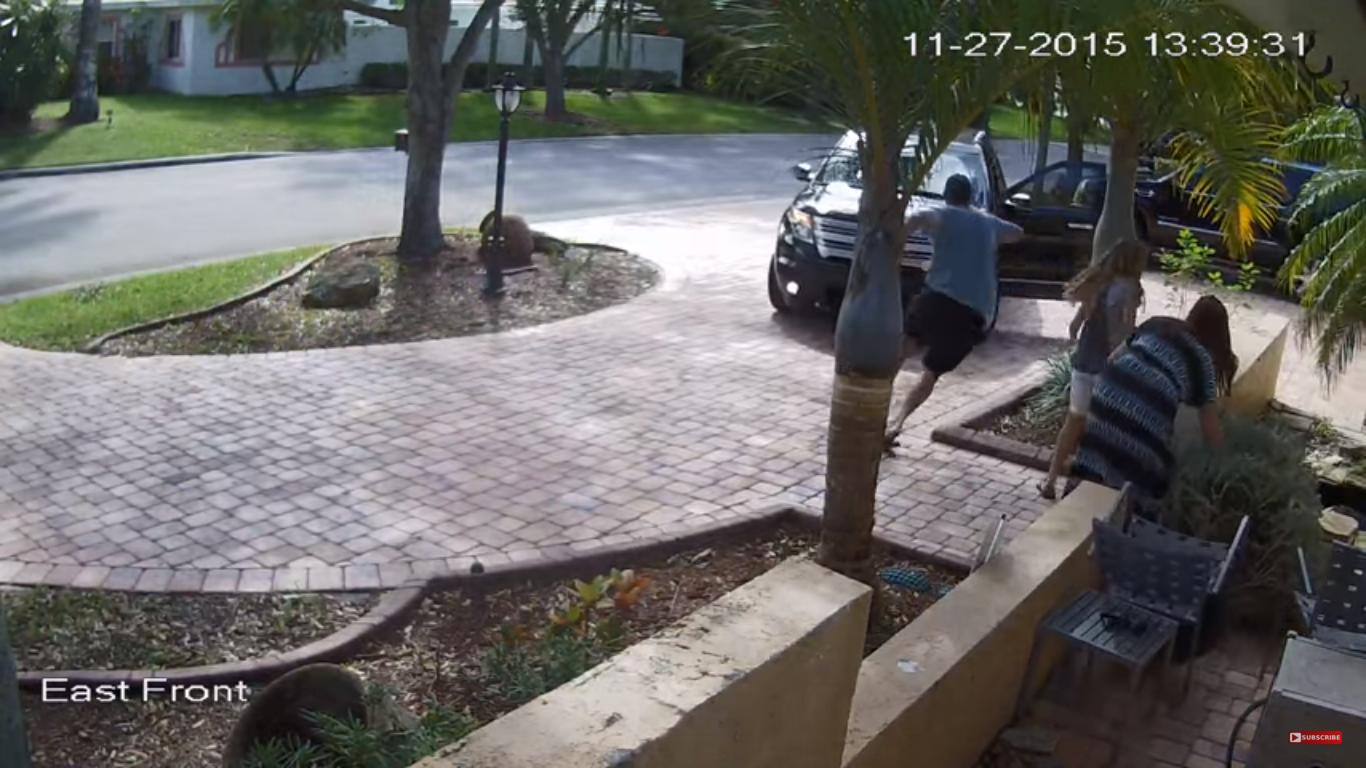 Screenshot from the YouTube channel Kevin Tacher

This story could have ended quite badly. Filmed on this family surveillance system, the scene starts with the Christmas tree being blown into the fish pond by the wind while a man just unlocked his parking brake.
His instinct immediately pushed him to jump out of the vehicle to try and save the tree, until he saw the car moving and started running after it.
Good thing the wheels were still turned and the car just followed the path to the road nobody was driving on.