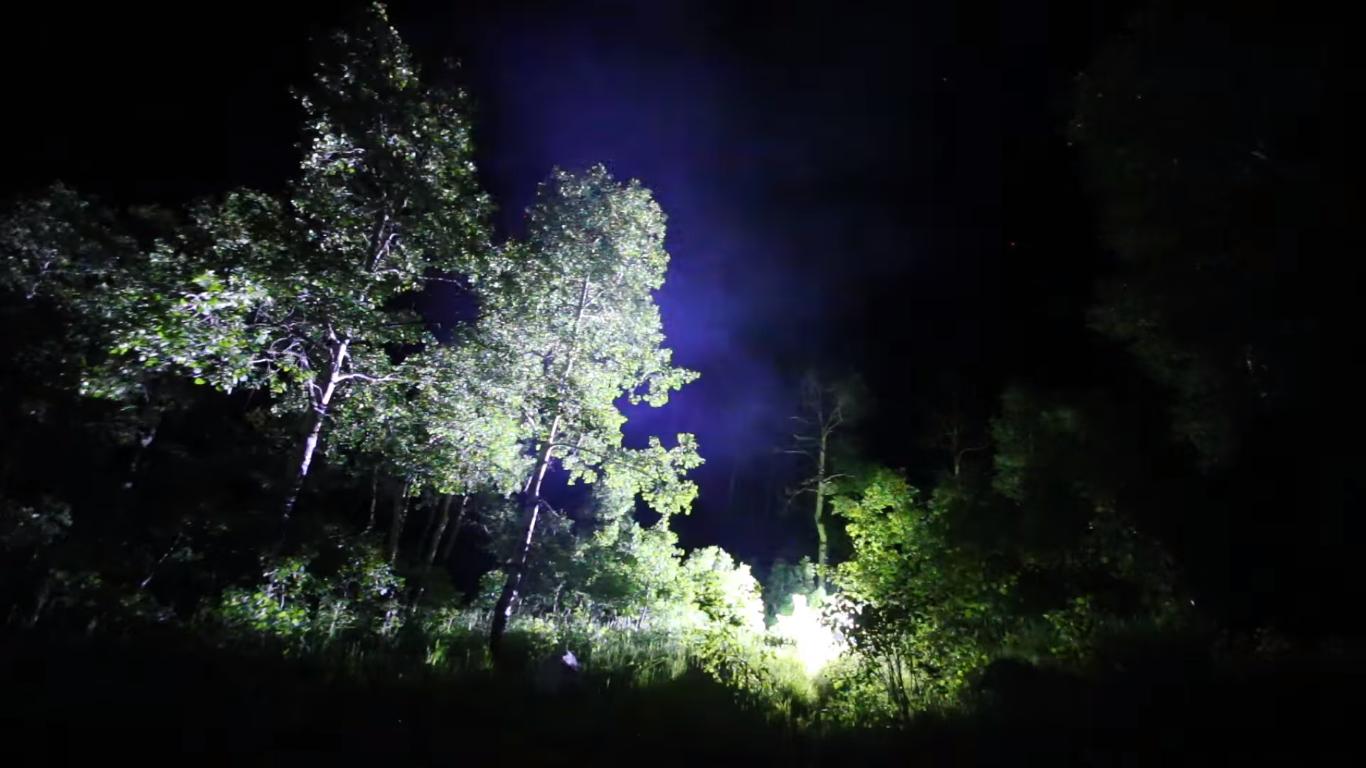 Screenshot from the YouTube channel rctestflight

According to the youtuber rctestflight this is the world's brightest flashlight producing about 90000 lumens.
This is the message he associated to the video:
This homemade flashlight light bar uses ten 100W LED chips to produce an estimated 90,000 Lumens of light.
I don't know it this counts as it's more like 10 flashlights side by side but it sure is impressive.