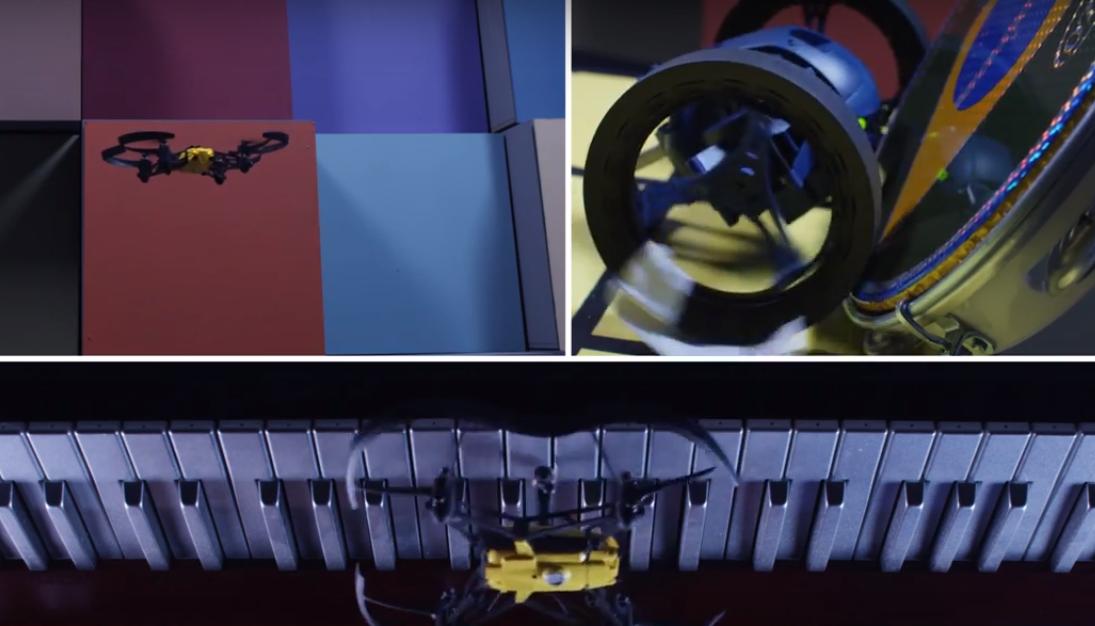 The amazing and talented MysteryGuitarMan is back with a really creative idea - actually suggested by a couple of his viewers - and that is to create a music piece with drones as instruments.
Flying and jumping mini-drones and a lot of jump cuts: enjoy the masterpiece.




We can also thank the well-known mini-drones brand parrot for giving him the drones and sponsoring his video!