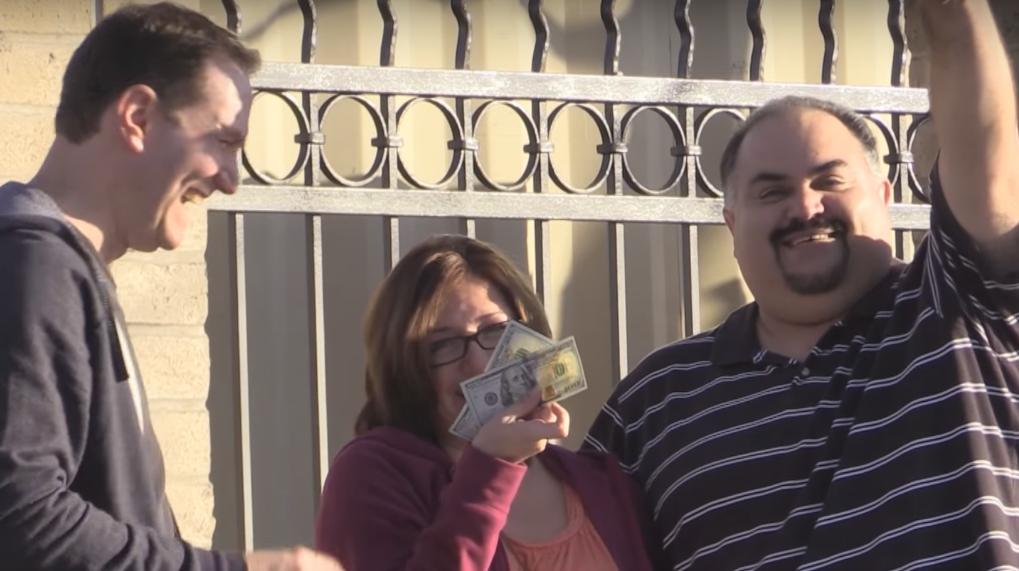 Screenshot from the YouTube channel MediocreFilms

Good deeds are always really welcome in our sad world, and it's even better when it happens to people who made something to deserve it.
In behalf of Prank It FWD, the prankster Greg Benson went out on the street to cheer people with a little surprise, as long as they were acting friendly.
Once someone would match the criteria, he would offer them a deal: either going away with a $100 bill, or taking a mystery envelope...