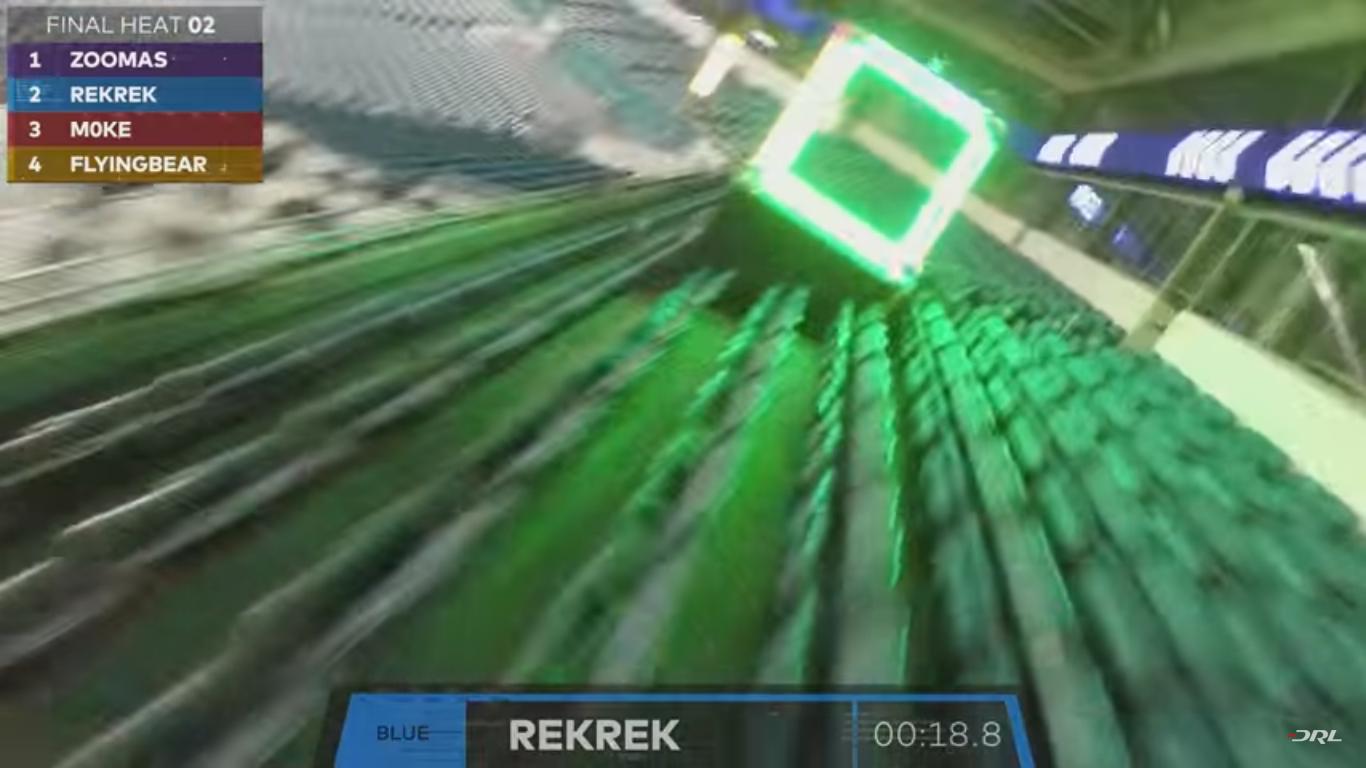 Screenshot from the YouTube channel Drone Racing League

This isn't the first time footage of a drone race comes out on the Internet, but it's always enjoyable to watch.
Now that flying a drone is becoming more and more complicated due to regulations, I'm sure that we'll see more of those kind of usage.
This sport isn't the future, it's right there...