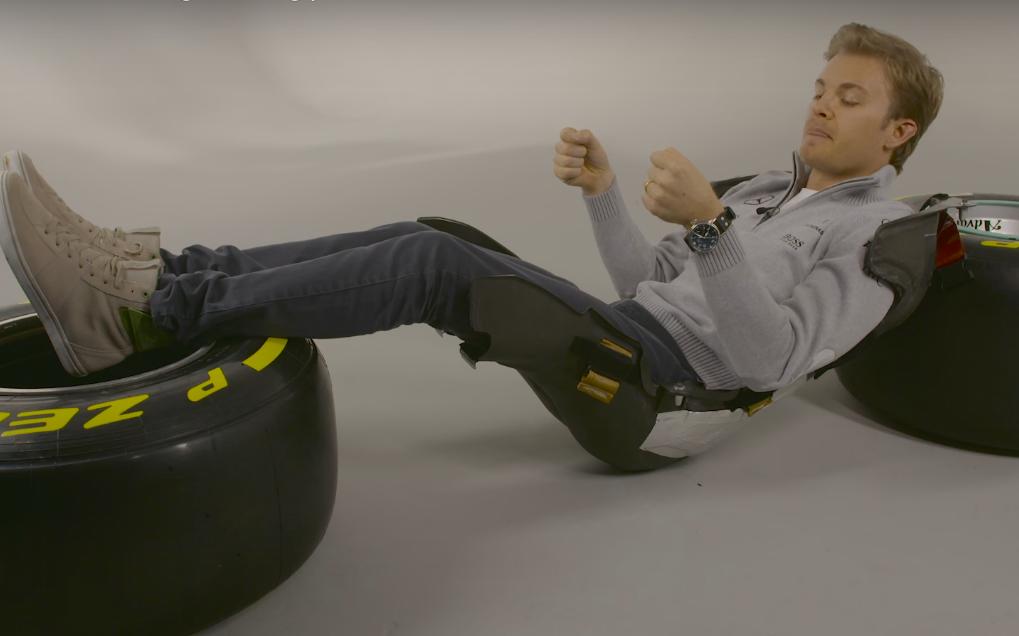 Screenshot from the YouTube channel MERCEDES AMG PETRONAS

Ever wondered how comfortable the seat of a formula one car would be? Well you won't know until you try it but here's F1 driver Nico Rosberg (Mercedes AMG Petronas) explaining how it's working for him.
Seated in a molded seat that fits his body perfectly, the driver is almost at a lying position...