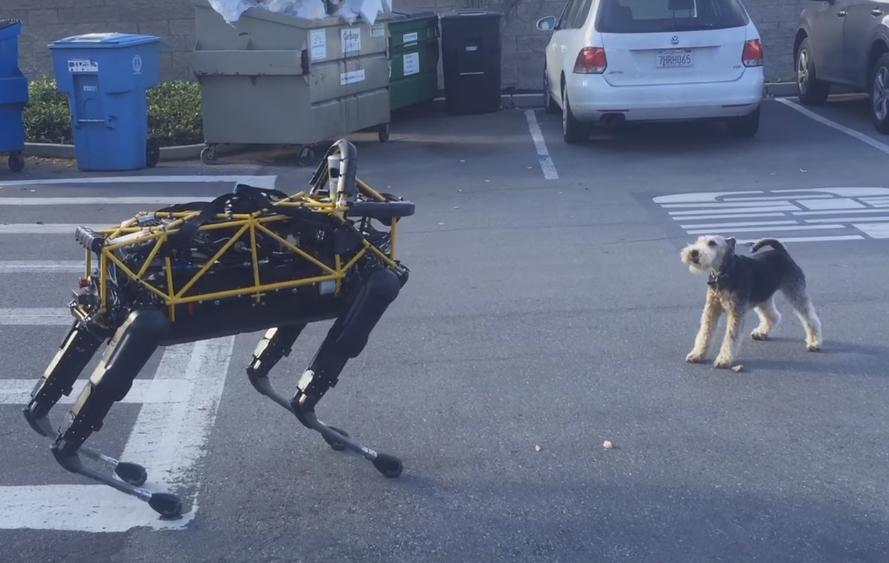 Screenshot from the YouTube channel jurvetson

It's a bit awkward to see this kind of interaction for the first time. Dog vs Robot, Animal vs Machine.
Almost two minutes of the dog barking at the thing.
According to Steve Jurvetson who posted this video on his YouTube channel, this is the latest quadruped robot from Google's Boston Dynamics group.