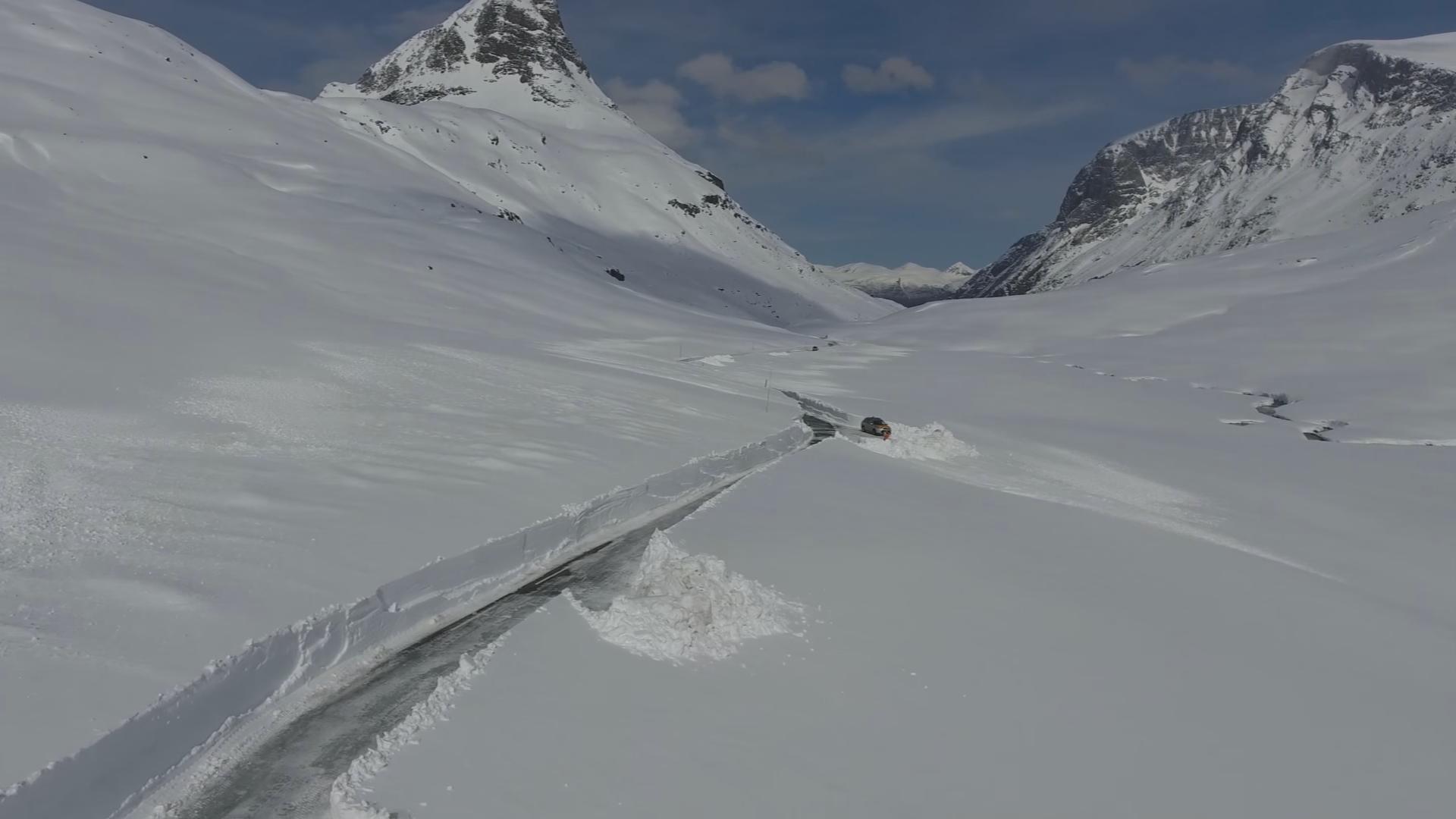 Screenshot from the YouTube channel Vegvesenet

This Norwegian road was closed all winter because of the weather and its exposure to avalanche. But when the season ends, this touristic road has to be cleared for cars to drive by again.
And this is a job for huge bulldozers and other machine to throw and remove all the snow from the road. This time the process was filmed with a drone...