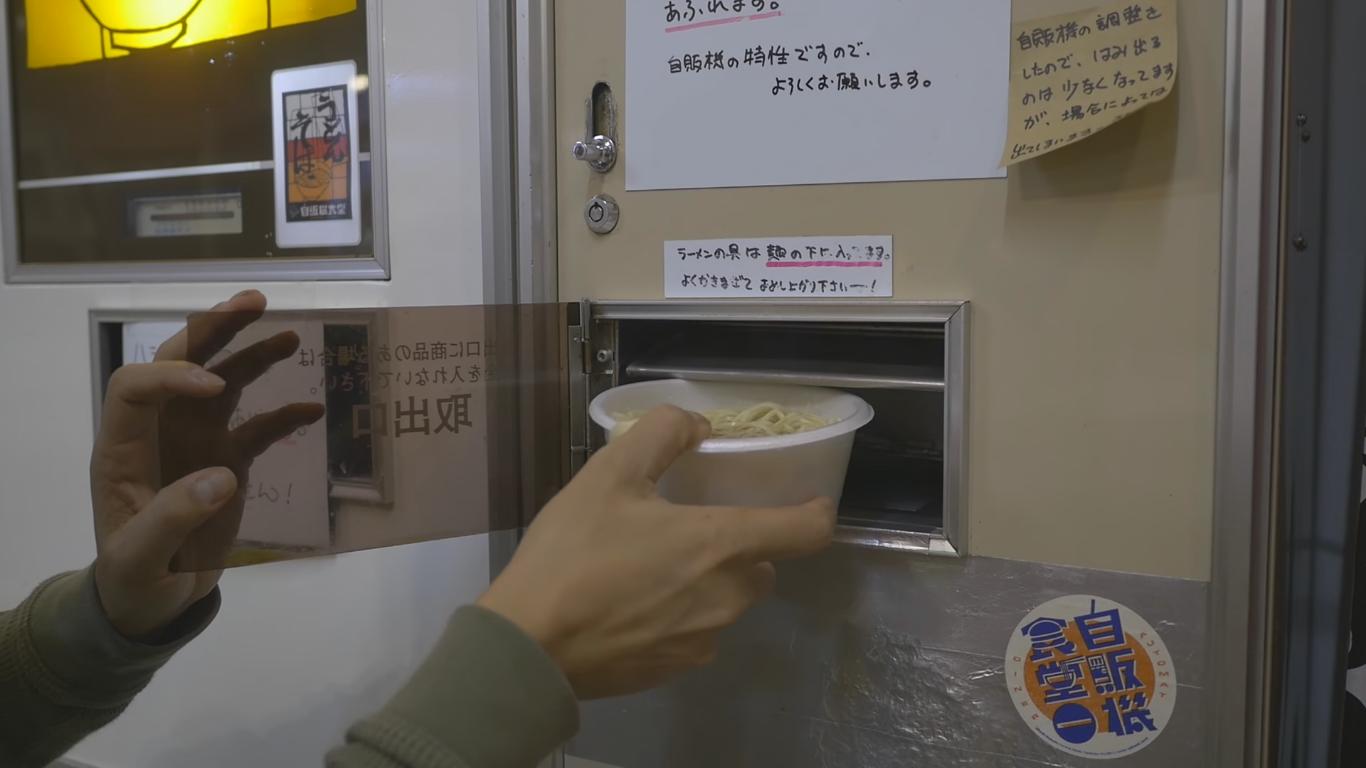 Screenshot from the YouTube channel ONLY in JAPAN

In this Japanese restaurant you buy your food on vending machines. You can for example get a burger for just 300¥ ($2.65), and a ramen noodle bowl for 400¥ ($3.53).
No staff is here to serve you, you just press the button, wait 30 seconds and your food is ready. But no worries, if your items get stuck, just call the phone number on the vending machine and the owner of the place will come at your rescue.