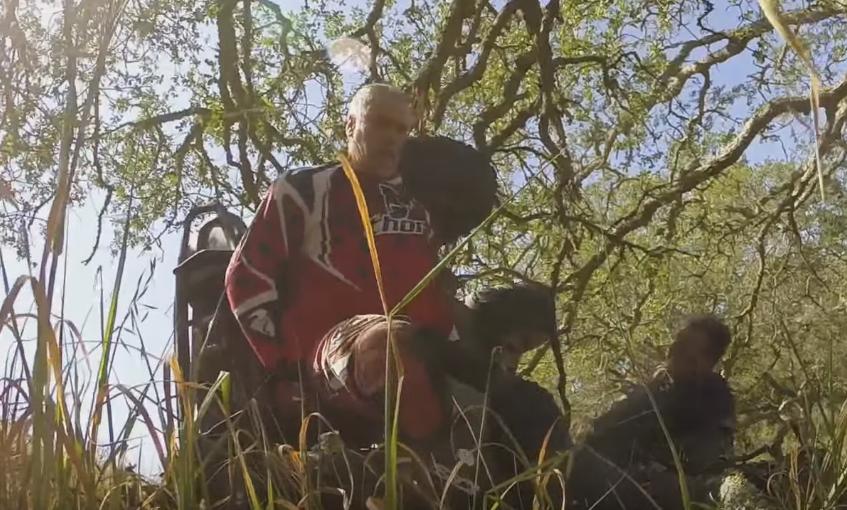 Screenshot from the YouTube channel OnTo1Wheel

When this motorcycle rider went for a ride on this day of April 2015, he sure didn't expect to run passed a helmet laying there on the trail. He immediately stopped and heard a man screaming for help.
It was a 4x4 quad driver who got stuck under his vehicle just 5 minutes before, probably after rolling off the trail. With his sport camera, the biker filmed the whole rescue. He first tried to push the quad off his legs, without much success, and then just lifting the heavy quad a bit so the victim could drag himself out of there.
"After 15 minutes or so, he seemed to recover fully, and he was thankful for the help in getting out" wrote the rescuer.