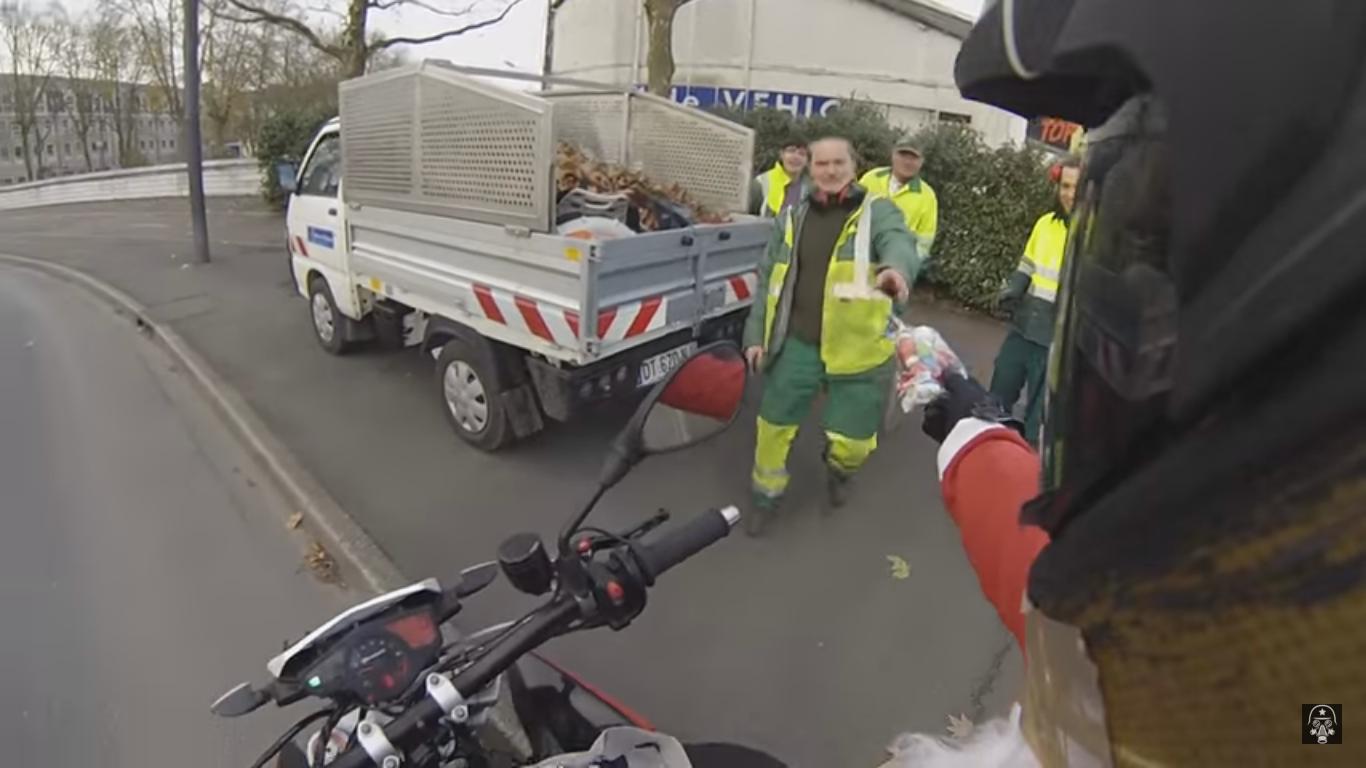 Screenshot from the YouTube channel BIBIX

This French biker went out on the road to give away free chocolate gifts to random people on the road.
Bibix, as he calls himself, does vlogs of him riding his motorcycle, but this time he played Santa. Workers, people sitting or passing by and even truck drivers got to get some Christmas spirit!