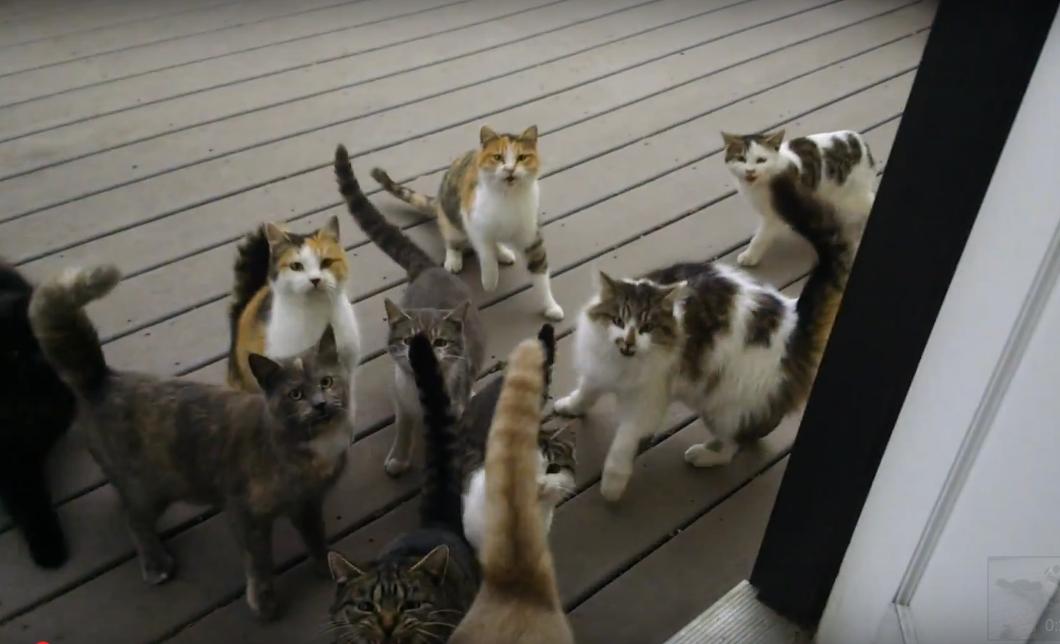 Screenshot from the YouTube channel karmanno

Have you ever experience what it's like to open the door in the morning with all your cats waiting for food? Well, if not here is what it looks like being a cat person.
"Every day.", that's how this man titled his video showing almost a dozen of cats meowing like crazy when he opened the door of his house...