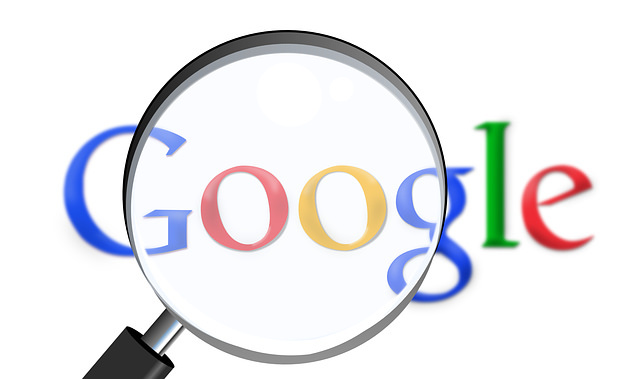 Flickr photo by Global Panorama

It's not news that we're tracked whenever we make a search on the internet, whether it's on Google, on Facebook...
Someone on Twitter launched a new hashtag game asking people to reveal the weirdest things they found in their search history.
Here are the 24 funniest tweets with the hashtag #FoundInMySearchHistory!
DIY flux capacitor #FoundInMySearchHistory

— Jeremy Dallas (@DALLASNITES) November 26, 2015
Who invented bacon? #FoundInMySearchHistory

— Üglogg (@Uglogg) November 26, 2015
#FoundInMySearchHistory how to estimate time of death

— Christy (@Gvn2Fly) November 26, 2015
How can I turn sarcasm into dark magic? #FoundInMySearchHistory

— Lance Burson (@lanceburson) November 26, 2015
Where can I purchase a life? #FoundInMySearchHistory

— gigglyfitzgirl (@gigglyfitzgirl) November 26, 2015
How to go missing and never be found #FoundInMySearchHistory

— Judith Cole (@AuntCole22) November 26, 2015
#FoundInMySearchHistory Who let the dogs out ?

— Tim (@Tim_Loves_Music) November 26, 2015
#FoundInMySearchHistory need companions to attempt monopoly bank heist

— Kyle Coe (@_Kylesberg_) November 26, 2015
Where's the Twitter edit button? #FoundInMySearchHistory

— Doc (@DocDarnell) November 26, 2015
#FoundInMySearchHistory where did my father go?

— Yah Boi Selfie (@YahBoiSelfie) November 26, 2015
How to ruin your marriage post Ashley Madison era. #FoundInMySearchHistory

— Yaron Melman (@NrouteHQ) November 26, 2015
#FoundInMySearchHistory How much K-Y Jelly can you consume before it becomes toxic?

— Mickey Martini (@MTopkat3852) November 26, 2015
How to fake a heart attack #FoundInMySearchHistory

— Jeremy Dallas (@DALLASNITES) November 26, 2015
#FoundInMySearchHistory Games for threesomes involving Girl Scout cookies

— Mickey Martini (@MTopkat3852) November 26, 2015
How many grains of sand are there on the earth? #FoundInMySearchHistory

— KJ (@xkristin3) November 26, 2015
Do tinfoil hats really work? #FoundInMySearchHistory

— metalhanded (@metalhanded) November 26, 2015
How to get bloodstains out your trunk #FoundInMySearchHistory

— Emmy Rose (@msanthropomorph) November 26, 2015
#FoundInMySearchHistory How many calories does worrying burn?

— Karen Miller (@maya_dancer) November 26, 2015
How to have a conversation at the dinner table when everyone else watches Fox News #FoundInMySearchHistory

— Jeff Dwoskin (@bigmacher) November 26, 2015
Why do my farts smell? #FoundInMySearchHistory

— The Dinner Table (@Imhispanol) November 26, 2015
What does "on fleek" mean? #FoundInMySearchHistory

— Robert Carey (@Robjection) November 26, 2015
Can male get pregnant? Swollen stomach in man Local gyms #FoundInMySearchHistory

— Butter everything (@CJ__404) November 26, 2015
When is it OK to wear crocs? #FoundInMySearchHistory pic.twitter.com/Sq0MKrJhRp

— Jeff Dwoskin (@bigmacher) November 26, 2015
Did the inventor of the door knocker actually win the Nobel prize? #FoundInMySearchHistory

— Smithy (@I_luva_laugh) November 26, 2015