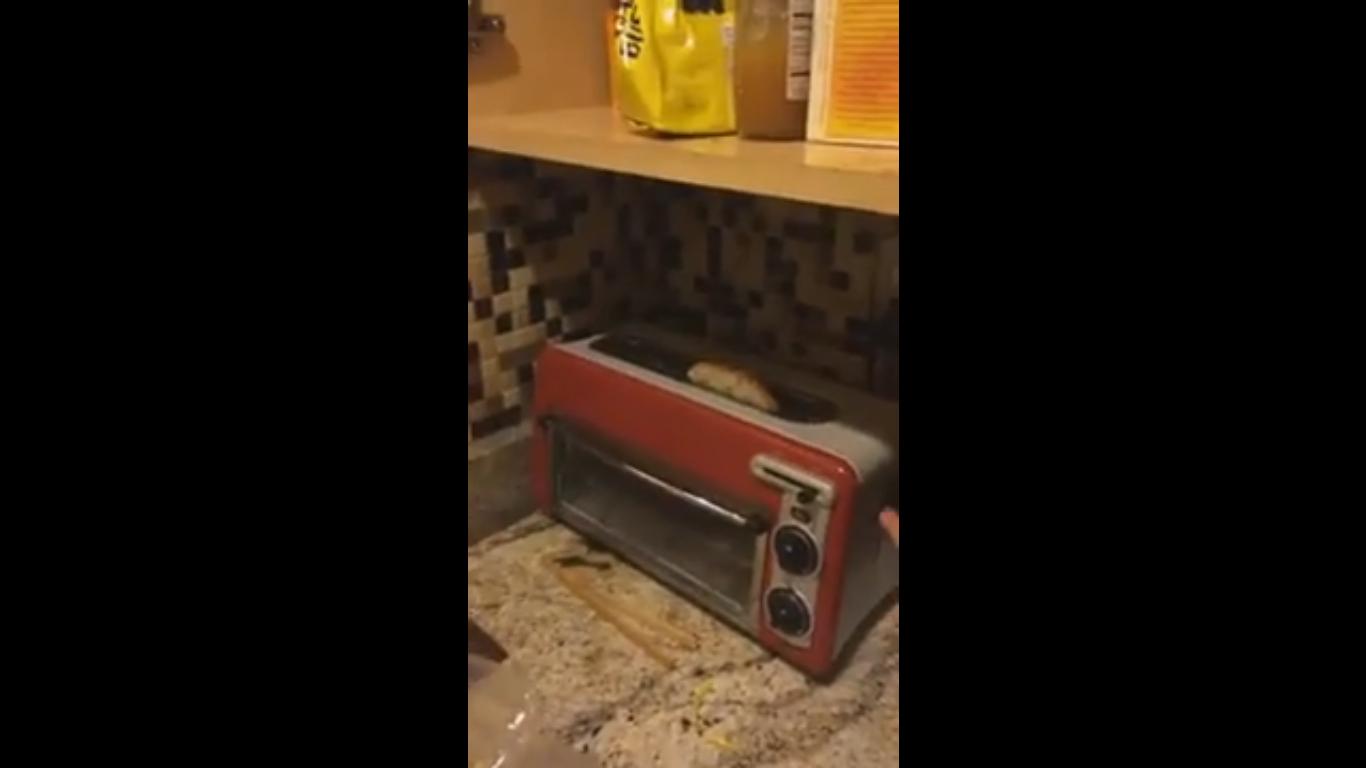 Screenshot from the YouTube channel Paul Wood

Or is it just an old and faulty electrical system in this house causing the phenomenon?
The neighbor of the lady filmed what happens when she tries to make some toasts: it's causing the whole light system to blink in the kitchen...
It seems he landlord of the place won't even look at the issue. This looks a bit dangerous to me.