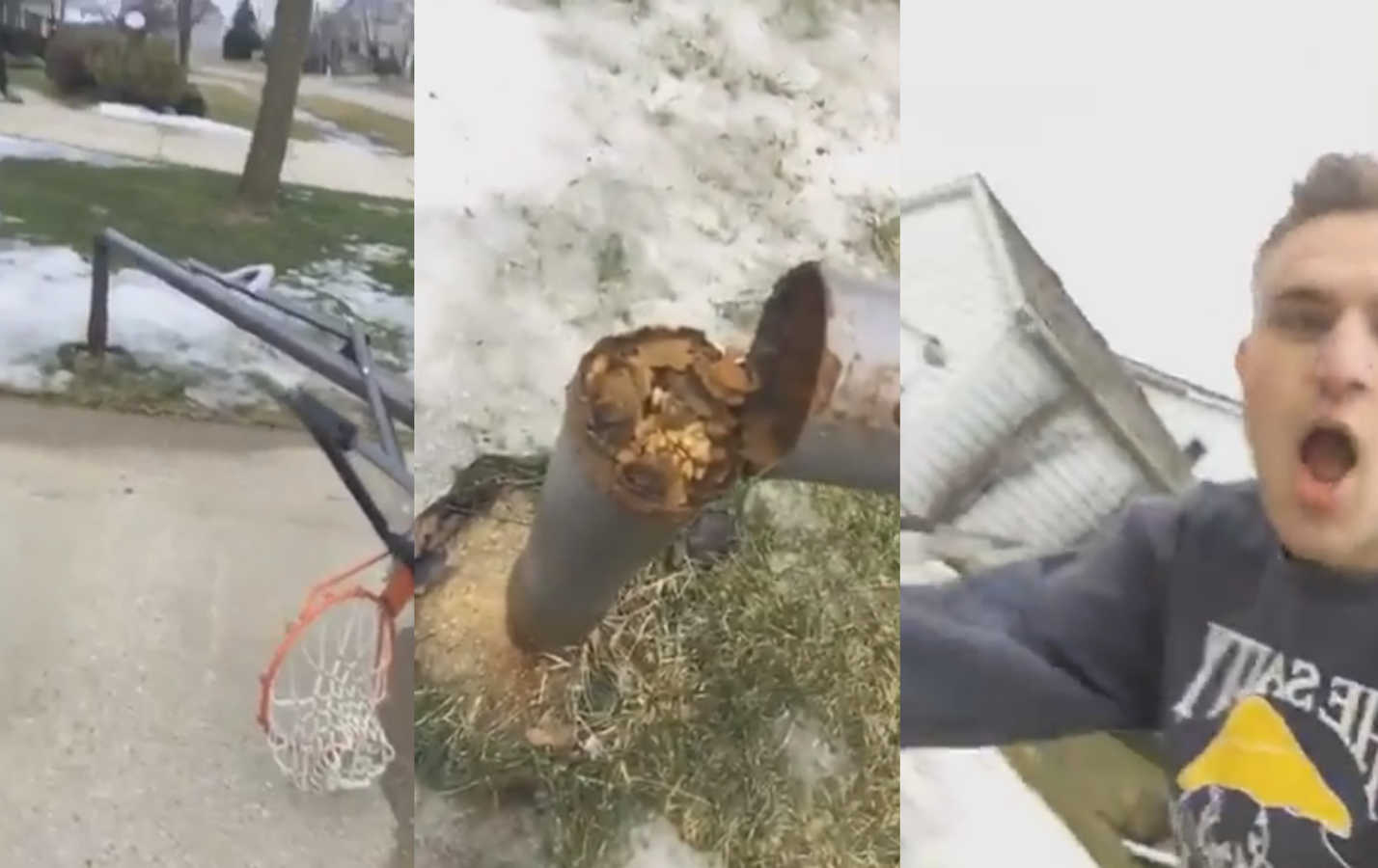 Screenshot from the YouTube channel Erik Anderson

Just after the wind put his basketball hoop to the ground, this man got out of his house to film the damages, and things got dirty real fast.
Rather than blaming the bad weather, he started to curse about the company that build the thing, saying it was made of cheap metal. And he goes on for two and a half minutes...