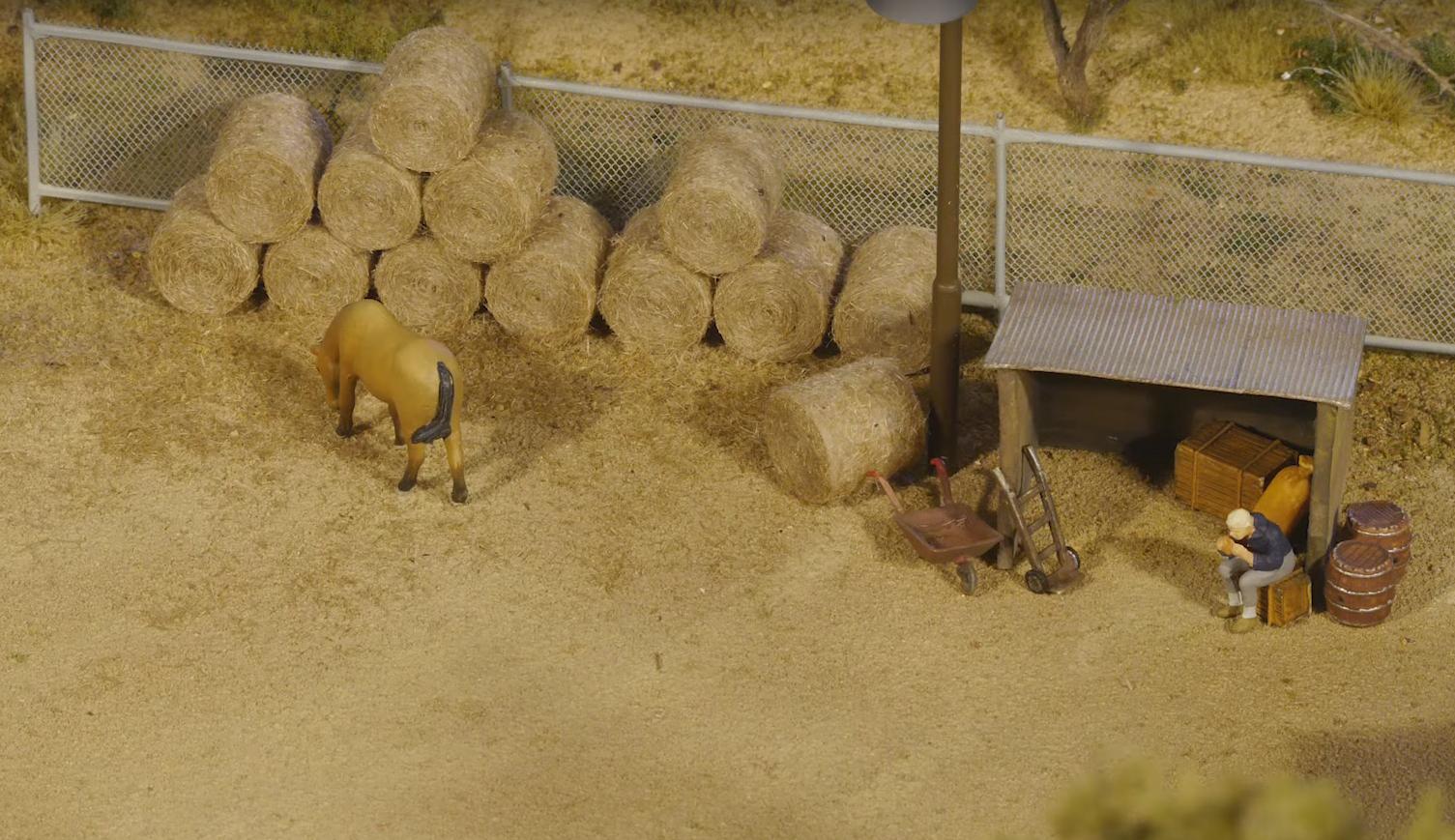 Screenshot from the YouTube channel Luke Towan

I have to admit that this one made me look at a part of YouTube I don't know much about and that is yet very fascinating. In fact, I watched the whole video before even asking myself why I would do that.
In this video made by railroad scenery artist Luke Towan, you can see him make small hay bales to embellish his models.
The process is actually quite simple: you chop some twine, smash it on a strip of tape and roll it up!