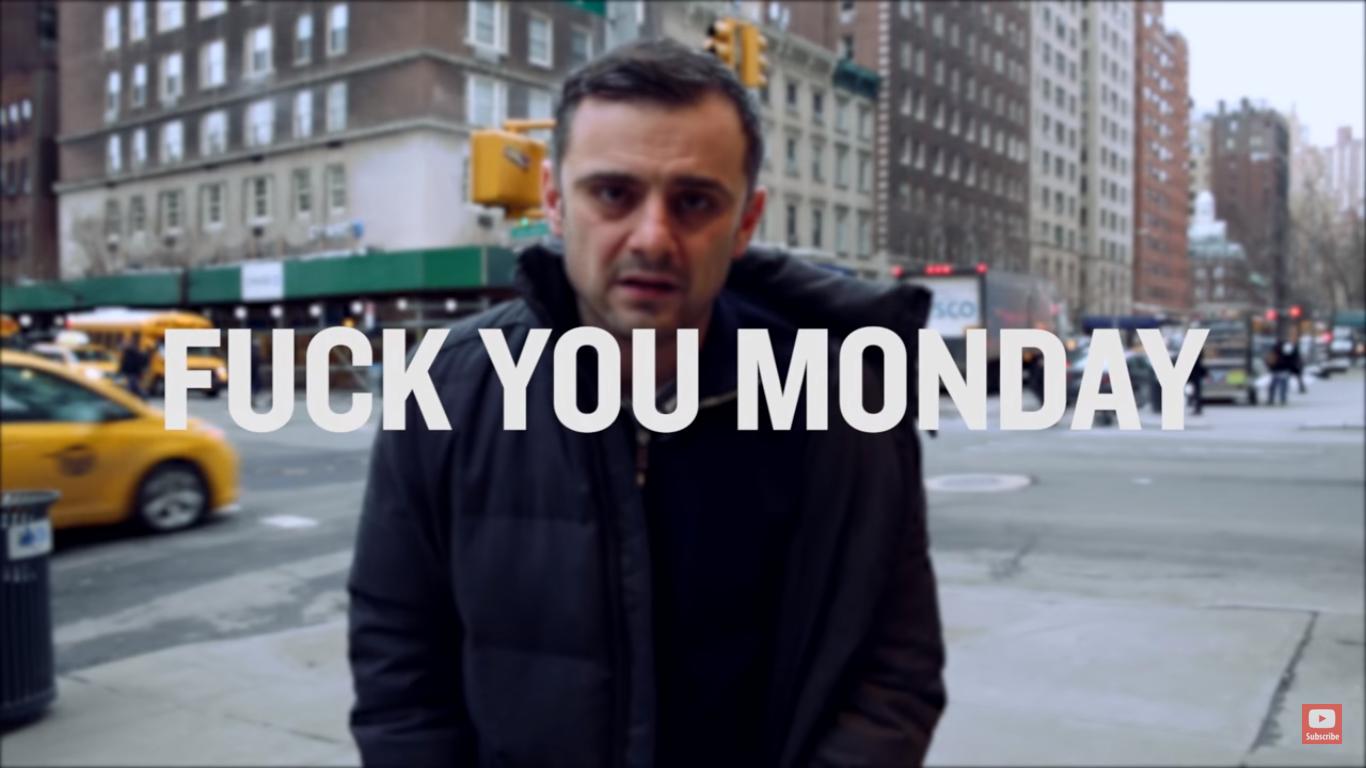 Screenshot from the YouTube channel Gary Vaynerchuk

Not feeling it this morning? This motivational video is for you!
Gary Vaynerchuk is a serial entrepreneur who grew his father's wine business from a $3M to a $60M business in just five years. Now he runs the digital agency VaynerMedia and is an angel investor and venture capitalist, investing in companies like Facebook, Twitter, Uber...
He recorded the following video for the people who complains every Monday morning. Don't mind the cursing.
THE Monday Morning Video . Warning a little Cursing

Posted by Gary Vaynerchuk on Monday, February 23, 2015