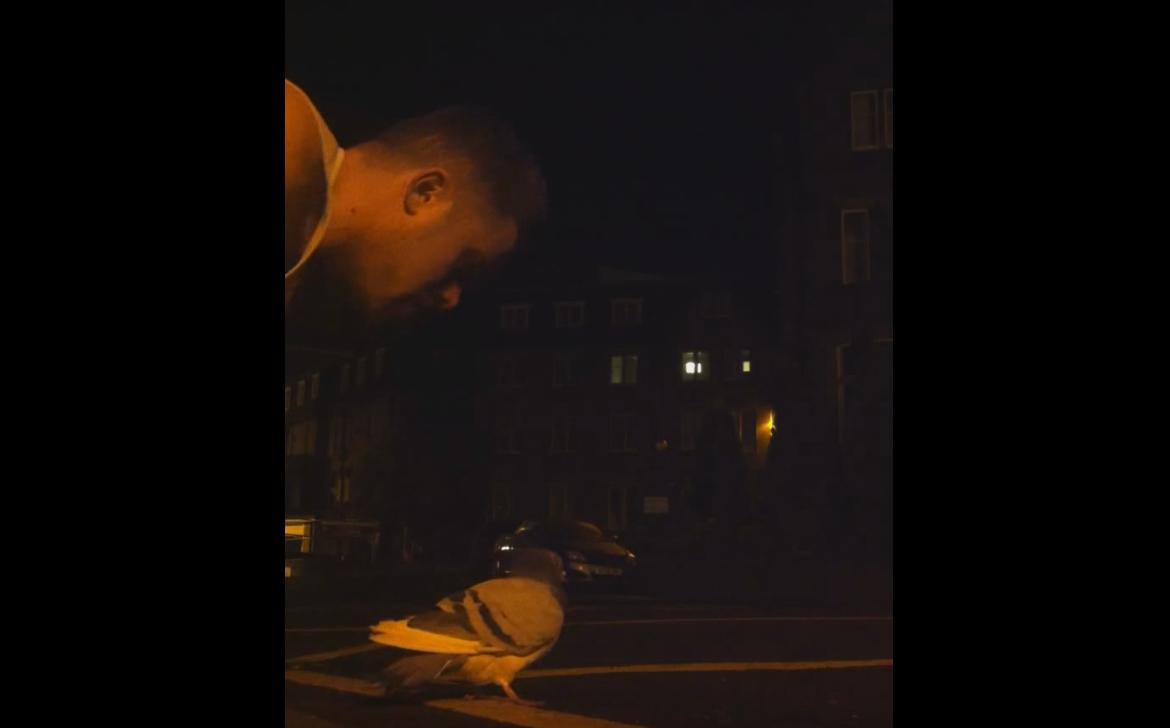 Screenshot from the YouTube channel Martin Luther Bling

It has become very common to hear crazy stories about a drunk man or woman actions, but it's more rare to read about someone filming himself trying to save a pigeon.
The bird was on the side of the road, apparently unable to take off. The intoxecated guy thought it would be a great idea to just kiss the pigeon on the head and throw it in the air.
It just turned out as an epic fail with the pigeon crashing on the ground right away...