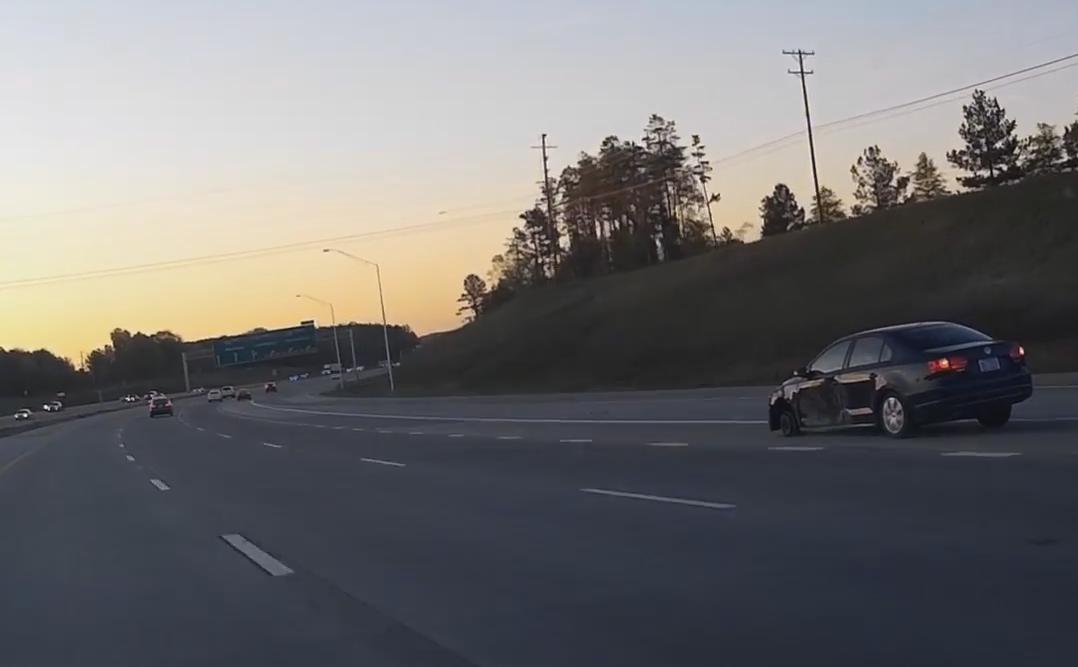 Screenshot from the YouTube channel Jonno

While the guy should definitely not be filming while driving, the shot was definitely worth it.
While driving on the highway, he saw a car driving at about 75mph, with only three wheels. Or mor exactly with a wheel that has no tire at all.
I guess this is what happens when you really need to go somewhere and you don't have the time to go to the garage...